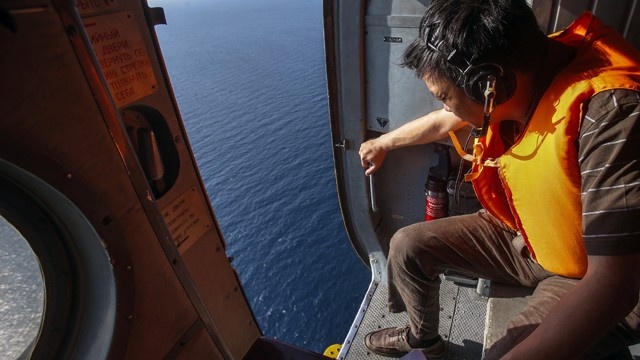 Photo Courtesy of REUTERS/Athit Perawongmetha
The search for missing Malaysia Airlines Flight 370 resumed Wednesday after a one-day delay due to bad weather. Now rescue/search teams are looking for 122 objects. New satellite images courtesy of a French defense firm have spotted 122 objects floating in the southern Indian Ocean.
They are scattered over 154 square miles (400 square kilometers), said acting Transportation Minister Hishammuddin Bin Hussein. 
Hussein added that the objects were seen close to where three other satellites previously detected objects in the southern Indian Ocean. He said these images are "the most credible lead that we have."
"If it is confirmed to be MH370, at least we can then move on to the next phase of deep sea surveillance search," he said. Included in the search team are a total of 12 planes and five ships from the United States, China, Japan, South Korea, Australia and New Zealand.