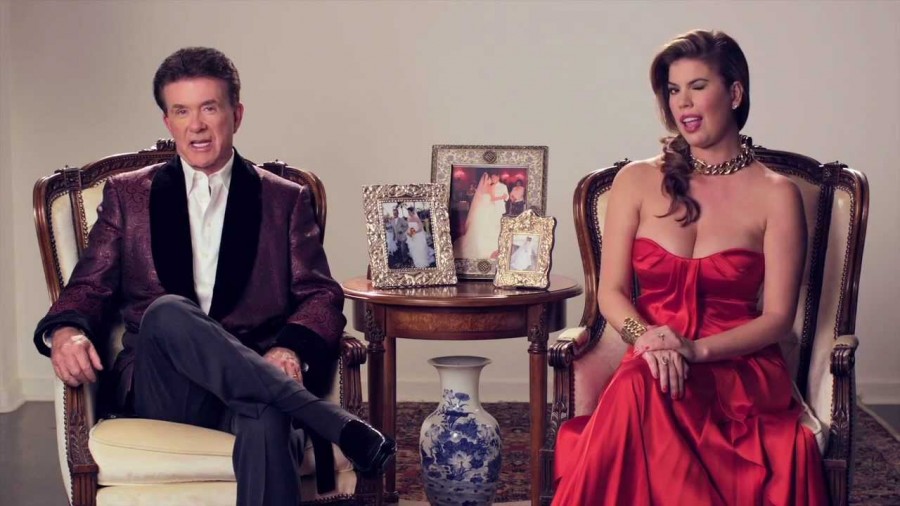 With every original program show, there are 5 reality series. Here's another reality TV show for the voyeurs. Television icon, talk show host and comedic bestselling author Alan Thicke ("Growing Pains," "How I Met Your Mother"), one of Hollywood's most famous dads on- and off-screen, will star in UNUSUALLY THICKE, a 14-episode original reality sitcom for TVGN premiering on Wednesday, April 16 at 10:00 PM, ET/PT.
 
UNUSUALLY THICKE puts the spotlight on a real-life modern family—Alan, his much younger wife Tanya, and his dry-witted, often opinionated 16-year-old son Carter—in a series that follows their happens in their everyday lives.
 
"UNUSUALLY THICKE combines my two favorite things: family… and laughing at my family," remarked Alan. "This series is my foray into the 'reality-ish' television world where viewers will meet the lovable, unpredictable, and often challenging people who live with the real Jason Seaver. We take our relatable real-life stories and blow them up to amuse and amaze, tossing in a handful of celebrity friends along the way. Please come aboard and enjoy the ride!"
 
UNUSUALLY THICKE is an original series that blend reality television with situation comedy. The series is produced by Peacock Alley Entertainment.