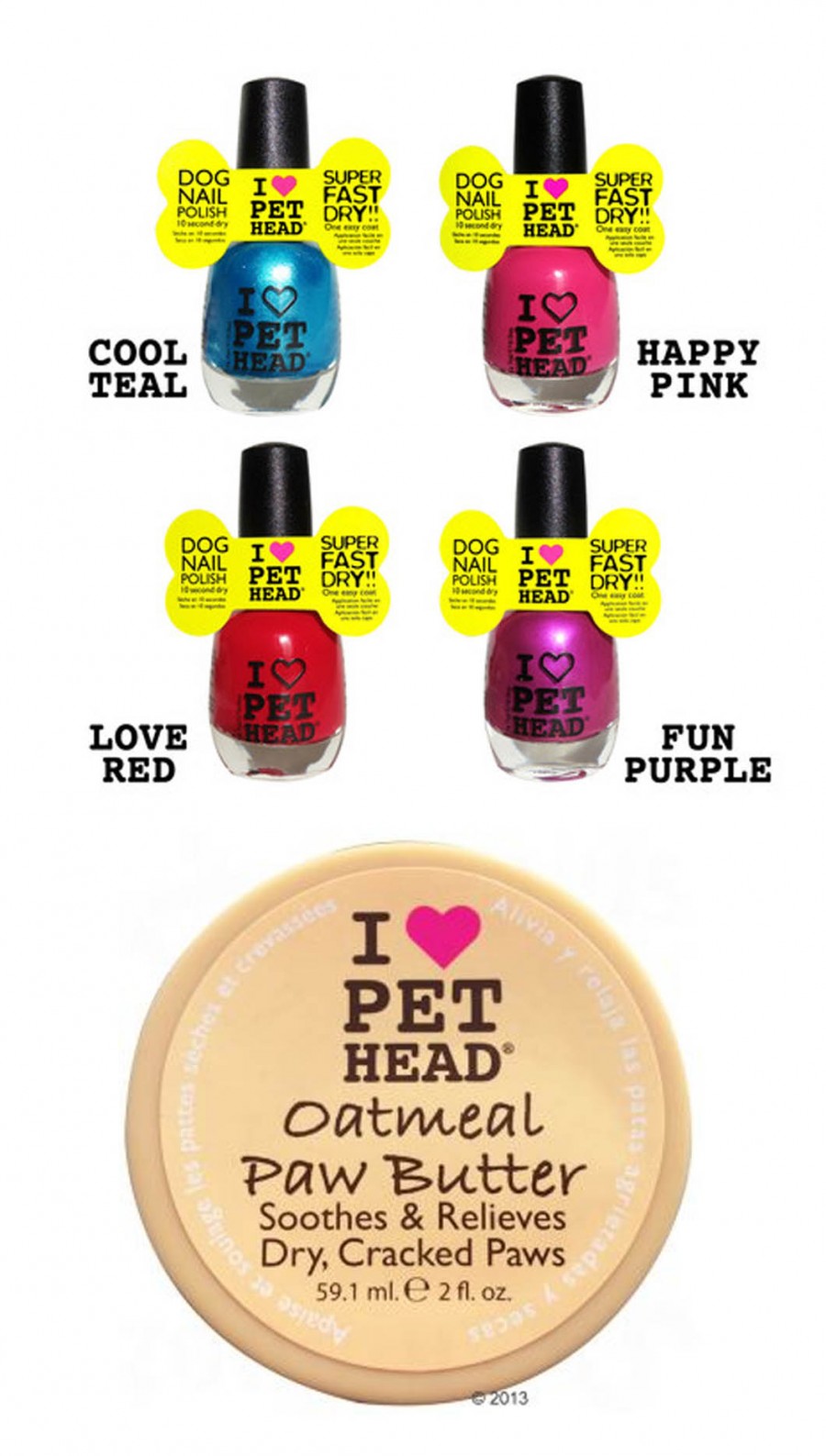 It might be February 14th, but plenty of people are still running around thinking of what gift to get for their loved one…
For those who love their animals, Pet Head is the perfect grooming product company with plenty of fun lines for your cat and dog.
On Valentine's Day, everyone rushes to buy a bouquet of roses or a box of chocolates. But what about a unique gift for the pet owners? Pet Head suggests the "Mommy and me paw-cures." We're serious, a little paw pedicure for your furry friend…
OATMEAL Paw Butter  – It's so natural, it's good enough to eat, but don't!! Shea butter, oatmeal, mango, vitamins E and F, jojoba, coconut oil, olive oil & aloe vera soothe and relieve dry, cracked paws. Just gently massage into paws and go play.
Pet Nail Polish – Super fast dry, one-coat, easy to use formula makes polishing fun!! Safe for humans & dogs—free of toulene and formaldehyde. Available in Cool Teal, Happy Pink, Love Red, Fun Purple, and Fab Fuchsia.
www.pethead.com for more info.