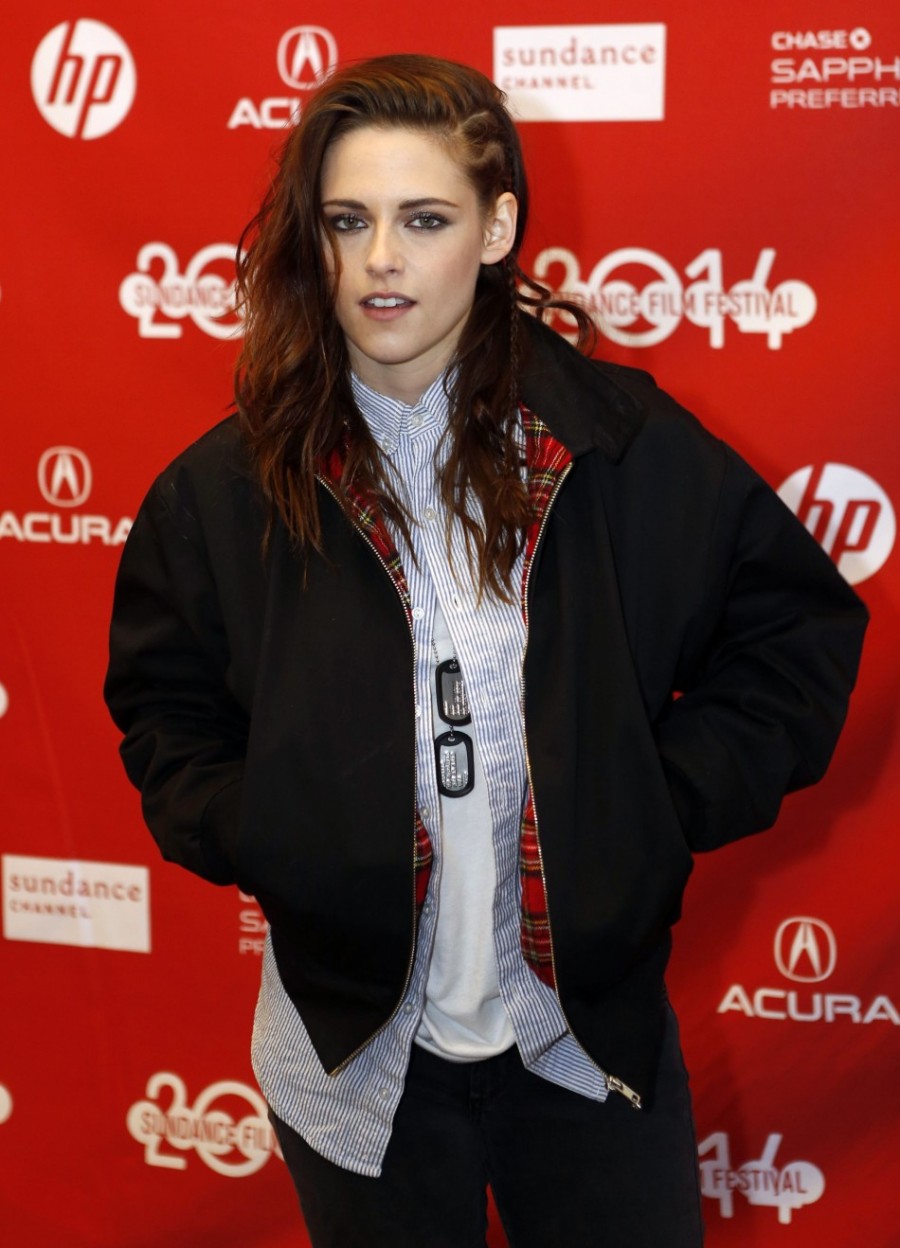 Kristen Stewart Drama 'Camp X-Ray' Lands at IFC Films
According to Deadline, IFC Films has acquired the North American rights to "Camp X-Ray," the Peter Sattler directed drama starring Kristen Stewart, Peyman Moaadi and Lane Garrison.  In the film, which debuted at Sundance last month in the U.S. Dramatic Competition, Stewart plays a rookie guard at Guantanamo Bay who develops an unlikely friendship with a longtime detainee. 
This marks IFC Films' fourth acquisition out of Sundance.Previous acquisitions include "Cold in July," the Jim Mickle directed thriller starring Michael C. Hall, Don Johnson and Sam Shepard; "The Babadook," the Jennifer Kent directed horror pic; and "God's Pocket," John Slattery's directorial debut starring Christina Hendricks, Eddie Marsan and the late Philip Seymour Hoffman. 
"Camp X-Ray" was produced by Gina Kwon and exec produced by Emmy Ellison, Ellen Goldsmith-Vein, David Gordon Green, Sophia Lin and Lindsay Williams. IFC Films has yet to announce a release date. 
Anna Kendrick and Rebel Wilson to Reprise Roles in 'Pitch Perfect' 2
Anna Kendrick and Rebel Wilson have signed on to reprise their roles in Pitch Perfect 2, the sequel to Universal and Gold Circle's 2012 sleeper hit.   Elizabeth Banks is set to direct.  Since the success of the original, these two actresses have been awfully busy.   Kendrick had two films premiere at Sundance last month – The Voices and Life After Beth – and just recently wrapped Disney's Into The Woods.   On top of creating, executive producing and starring in the ABC sitcom, Super Fun Night, Wilson also has upcoming roles in Night at the Museum 3 and Kung Fu Panda 3. 
Jay Baruchel Cast as Lead in FX Pilot
Jay Baruchel has signed on to star in Man Seeking Woman, an FX comedy pilot from executive producer Lorne Michels based on Simon Rich's book, The Last Girlfriend on Earth.   In the former Undeclared star's return to television, he will play Josh Greenberg, a naïve romantic on a desperate quest for love.  The project is being described as a sweet and absurd look at the life-and-death stakes of dating.  Jonathan Krisel is set to direct a script by Rich with FX Prods. producing.  
AMC Teams with Seth Rogen and Evan Goldberg on 'Preacher'
AMC has set Seth Rogen and longtime writing partner Evan Goldberg to adapt and executive produce Preacher, a 1990s comic series from Vertigo, a DC Comics imprint.   Preacher tells the story of Reverend Jesse Custer, a tough-as-nails Texas preacher who loses his faith after learning that God has abandoned heaven.   Custer sets out on a mission to track down God and demand answers for why he abandoned his duties.  Along for the ride is Custer's vampire ex-girlfriend, who is more keen on drinking beer than blood.   The only thing in their way: The Saint of Killers, a lone gunman killing machine who wants nothing more than to take Custer out of the equation.