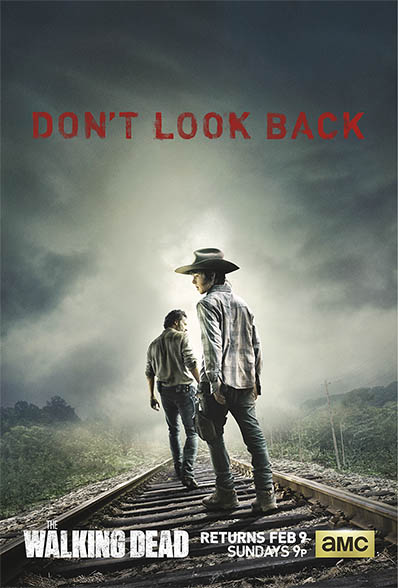 How much can you predict from "The Walking Dead" Season poster? Leaving the prison behind, on the road again and not-so-little Carl Grimes taking the reigns?
Today AMC unveiled the official poster for the second half of TWD. The artwork features Carl Grimes (Chandler Riggs) and Rick Grimes (Andrew Lincoln) walking down a railroad track with the tagline, "Don't Look Back" — recalling what Rick told his son after fleeing the prison in the Mid-Season Finale. Click here to see a larger version of the poster.
The Walking Dead returns with all-new episodes Sun., Feb. 9 at 9/8c on AMC.