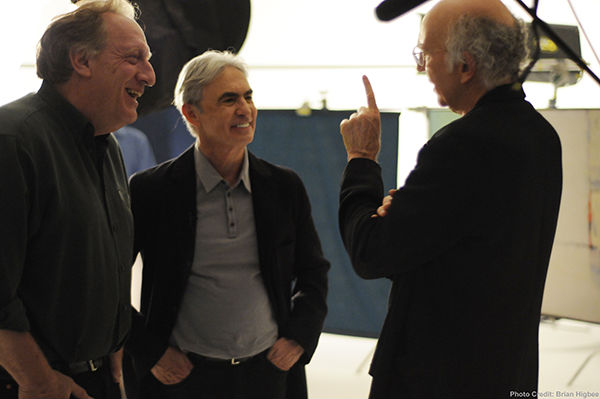 QUALITY BALLS – THE DAVID STEINBERG STORY will make its U.S. debut exclusively on SHOWTIME on Monday, February 3 at 9:30PM ET/PT.  The documentary follows the life and trailblazing career of legendary comedian David Steinberg from his upbringing in Winnipeg, Canada, to his start in comedy at Second City and his record number of appearances on The Tonight Show with Johnny Carson (second only to Bob Hope), to his work behind the camera as a director on hit shows such as Seinfeld, Mad About You, Weeds, Curb Your Enthusiasm and many more.  
Viewers will get an inside look at his life as he deals with some of the more controversial moments from his career including the Biblical "sermons" he performed on The Smothers Brothers Comedy Hour, which eventually led to the show's cancellation, and his jokes about Nixon, resulting in being on Nixon's enemy list. 
 
Immediately following is the season three premiere of INSIDE COMEDY, hosted by  David Steinberg, featuring interviews with Jimmy Fallon and Zach Galifianakis at 11PM ET/PT.  Each half-hour episode of INSIDE COMEDY, from comedy forces Steinberg and Steve Carell, offers viewers a definitive look inside the career-defining moments, the influences and personal anecdotes of the crème de la crème of the comedy world, along with rare footage of some of their most memorable performances on the stage, television and film.