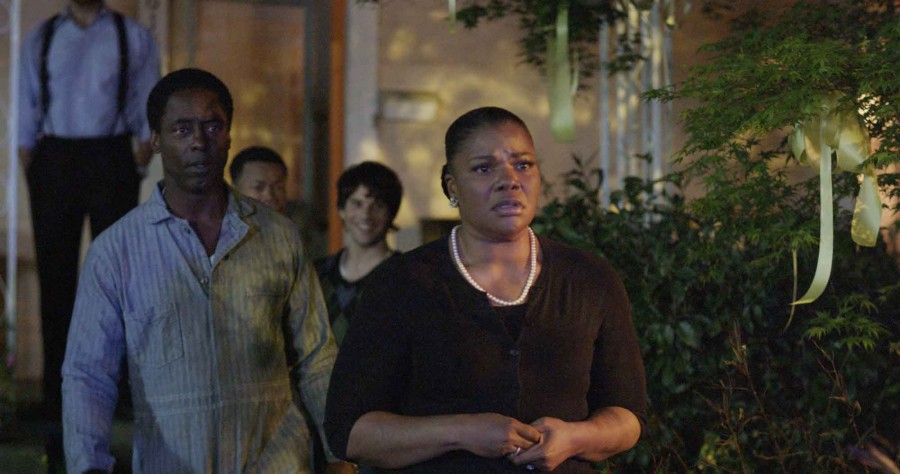 Academy Award winner Mo'Nique ("Precious") has joined the cast of Patrik Ian Polk's BLACKBIRD and will co-star along side Isaiah Washington, fresh off his critically acclaimed and Gotham Award-nominated performance in the film "Blue Caprice." Mo'Nique and her husband Sidney Hicks are also Executive Producing the film through their NAACP Image Award winning Hicks Media production banner.  Producers are Patrik-Ian Polk (Tall Skinny Black Boy Productions), Keith Brown (Kbiz Entertainment), Isaiah Washington (Coalhouse Productions) and Carol Ann Shine.
"Blackbird," which was shot on location in Hattiesburg, Mississippi, is based on the coming of age novel of the same name by Larry Duplechan.
"'Blackbird' is a film about the choices people are forced to make as they struggle to figure out how to be themselves. And why should just being who you are be a struggle?" explained Executive Producer Sidney Hicks. "Since Mo'Nique won the Oscar, we have received numerous scripts, but nothing captured our attention until Isaiah, who we have a high level of respect for, sent us Blackbird. We became instant fans of Patrik-Ian Polk and knew we had to get behind this important film."
Patrik Ian Polk said, "When we wrote the role of Claire Rousseau, we dreamed of attracting an A-list actress. So to actually get an Oscar winner of Mo'Nique's caliber was literally a dream come true. And she's quite simply amazing in the role."
Blackbird tells the story of 17-year-old Randy Rousseau (newcomer Julian Walker), a devout high school choir boy struggling to come of age in the small religiously conservative Mississippi town he calls home. Randy juggles his role as star of the church choir with facing the everyday trials of life as a high school misfit- a misfit plagued by eerie visions and premonitions. Complicating matters, his little sister has gone missing and his parents have subsequently split up, leaving him to care for his heartbroken mother, Claire (Mo'Nique). When Claire discovers a shocking secret her son has been hiding, she blames him for the disappearance of his sister. Randy's father, Lance (Isaiah Washington), who has been keeping a watchful eye on his broken family, steps in to give his son a hand as he struggles to make the difficult transition into manhood.
In addition to Mo'Nique and Washington, the film stars newcomer Julian Walker, Terrell Tilford, Gary L. Gray, Kevin Allesee, Torrey Lamaar, Nikki Jane and D. Woods.
Mo'Nique is an award-winning stand-up comedian and actress.  Her credits include the hit television series "The Parkers," the late-night talk show "The Mo'Nique Show" and feature films "Welcome Home Roscoe Jenkins," "Domino," "Phat Girlz," "Two Can Play That Game" and "Precious"- for which she received an Academy Award, Golden Globe Award, Screen Actors Guild Award, Independent Spirit Award, BAFTA Award, NAACP Image Award and a Sundance Special Jury Prize.