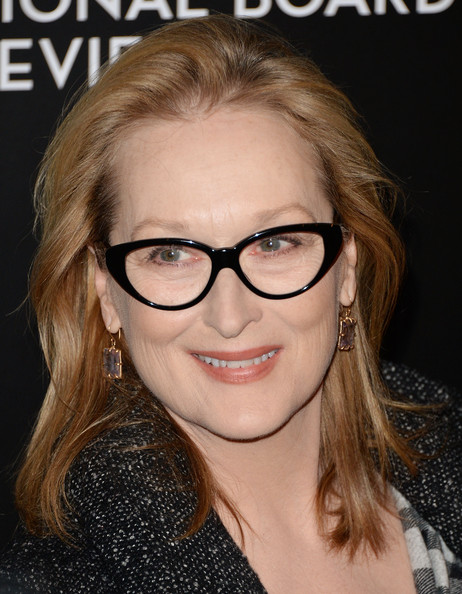 The National Board of Review Gala honoring the films of 2013 was more than just an award show. Insults and jokes were flying from A-list celebrities, especially from Meryl Streep. The academy award winning actress gave a toast to best actress winner Emma Thompson (Saving Mr. Banks). Streep described Thompson as "a rabid man-eating feminist like I am."
She followed with a hit on Walt Disney, describing him as a racist and a sexist. If that wasn't enough, Streep slammed the awards season – calling it "really ridiculous." Come on, Meryl… with all of the awards you've collected. Let's show some appreciation for the season that honors your work.

But enough of the speeches. Here are the winners.

Best Film
Best Director
Spike Jonze 
Her 
Best Actor
Bruce Dern 
Nebraska 
Best Actress
Emma Thompson 
Saving Mr. Banks 
Best Supporting Actor
Will Forte 
Nebraska 
Best Supporting Actress
Octavia Spencer 
Fruitvale Station 
Best Foreign Language Film
The Past 
Best Animated Feature
The Wind Rises 
Best Documentary
Stories We Tell 
Best Original Screenplay
Joel Coen  Ethan Coen 
Inside Llewyn Davis 
Best Adapted Screenplay
Terence Winter 
The Wolf of Wall Street 
Best Directorial Debut
Ryan Coogler 
Fruitvale Station 
Best Ensemble
Prisoners 
Breakthrough Performance
Adèle Exarchopoulos 
Blue is the Warmest Color 
Breakthrough Performance
Michael B. Jordan 
Fruitvale Station 
William K. Everson Award for Film History
George Stevens, Jr. 
Creative Innovation in Filmmaking Award
Gravity 
Spotlight Award
Career Collaboration of Martin Scorsese and Leonardo DiCaprio 
NBR Freedom of Expression
Wadjda 
Photo courtesy of ZIMBIO.com