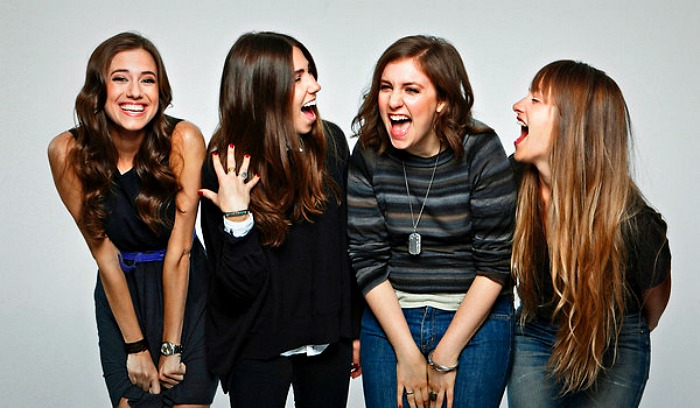 In celebration of the third season of the hit series GIRLS, HBO will be hosting "Girls Night Out" screening events in eight cities around the country on the same evening as the New York City premiere, at Jazz at Lincoln Center on Monday, January 6.  
GIRLS fans will gather to watch a live feed of the New York premiere as the cast appears on the red carpet and will be greeted by personalized messages from creator Lena Dunham.  Attendees will then see a sneak peek of the first two episodes of the new season before the series return.  
HBO is partnering with Tumblr, Shecky's, Georgetown Cupcake, and Comcast/Xfinity for these events.  GIRLS fans are encouraged to follow the official Girls Tumblr (http://whatshouldwecallgirls.tumblr.com) for an opportunity to register to attend an event in their city. In celebration of Season 3, the official Girls Tumblr will relaunch with a new look and feel and brand new content on January 6, the day of GIRLS NIGHT OUT.
Created by and starring Lena Dunham, the Emmy®-winning HBO series GIRLS takes a comic look at the assorted humiliations and rare triumphs of a group of women in their 20s. Judd Apatow, Jenni Konner, Lena Dunham and Ilene S. Landress executive produce the show, which kicks off its 12-episode third season with a special presentation of two episodes back-to-back SUNDAY, JAN. 12 (10:00-11:00 p.m. ET/PT), followed by other half-hour episodes on subsequent Sundays at the same time. Check site and social media for event details.