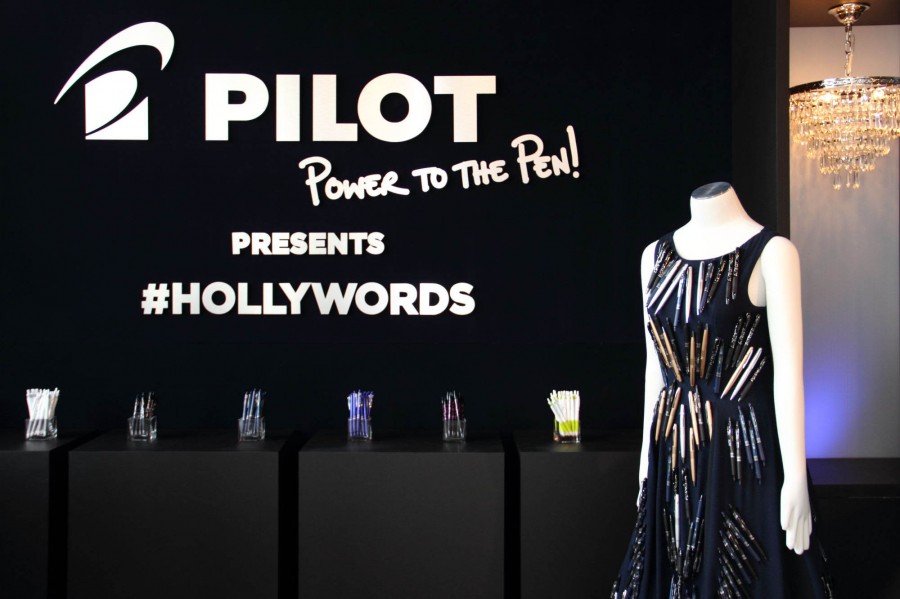 If you followed our Emmy coverage back in September, then you know that GBK can put on a successful suite during awards season. For the Golden Globes 2014, they did it again with a great location, unique products and entertainment that the stars could not turn down. So many celebrities attended GBK's luxury gift lounge, which was also presented by their title sponsor, Pilot Pen. Some of the attendees included Sally Hawkins (Blue Jasmine), RJ Mitte (Breaking Bad), Natalie Zea (FOX's The Following), Rachelle Lefevre (CBS's Under The Dome), Martha Plimpton (CBS's The Good Wife), Joe Mantenga (Criminal Minds) and the list goes on… and on.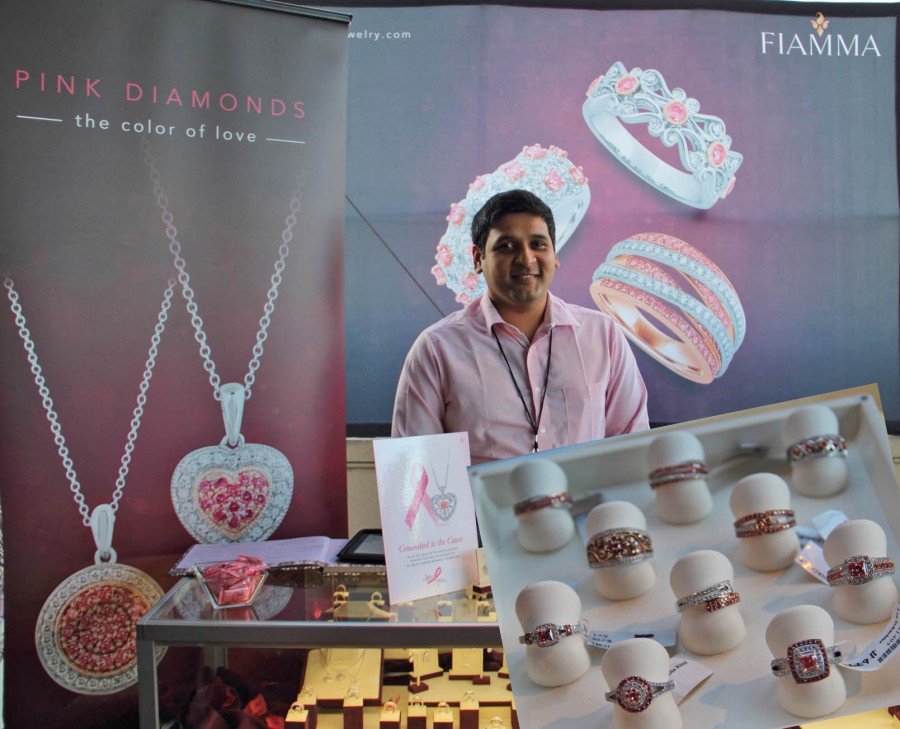 As you entered the rooftop of the L'Ermitage Hotel in Beverly Hills there was a breathtaking panoramic view of Los Angeles, a presentation of refreshments and music which was spun by DJ Don P. To the right was a grand set up from Pilot Pen with a gown designed entirely of cloth and their ballpoint, matte vanishing point and other pens from the Pilot collection. Of course, it's hard to miss the sparkling jewelry. Fiamma Jewelry has an exquisite collection of pink diamond rings, earrings and necklaces.
With Valentine's Day coming up, this is a designer to put on the sparkle list. Another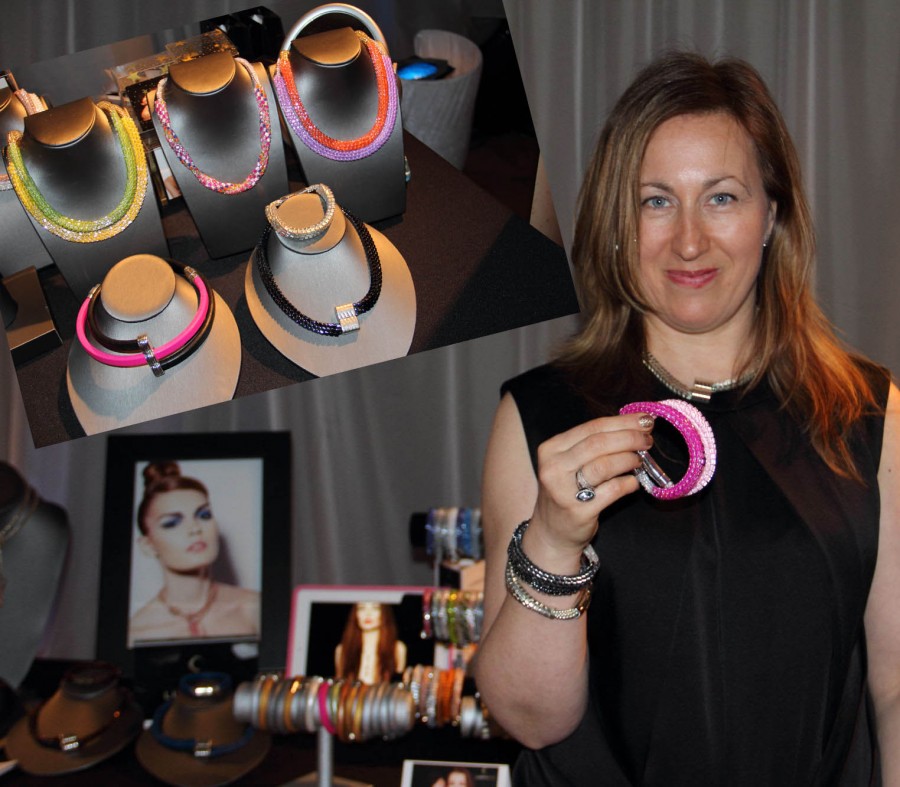 unique jewerly designer is Luminita with leather and beaded bracelets which have a unique magnetic clasp. You can snap the bracelet to another and, voila!, you have a necklace in only a few seconds. Made of glass, the collection has many vibrant color choices to choose from.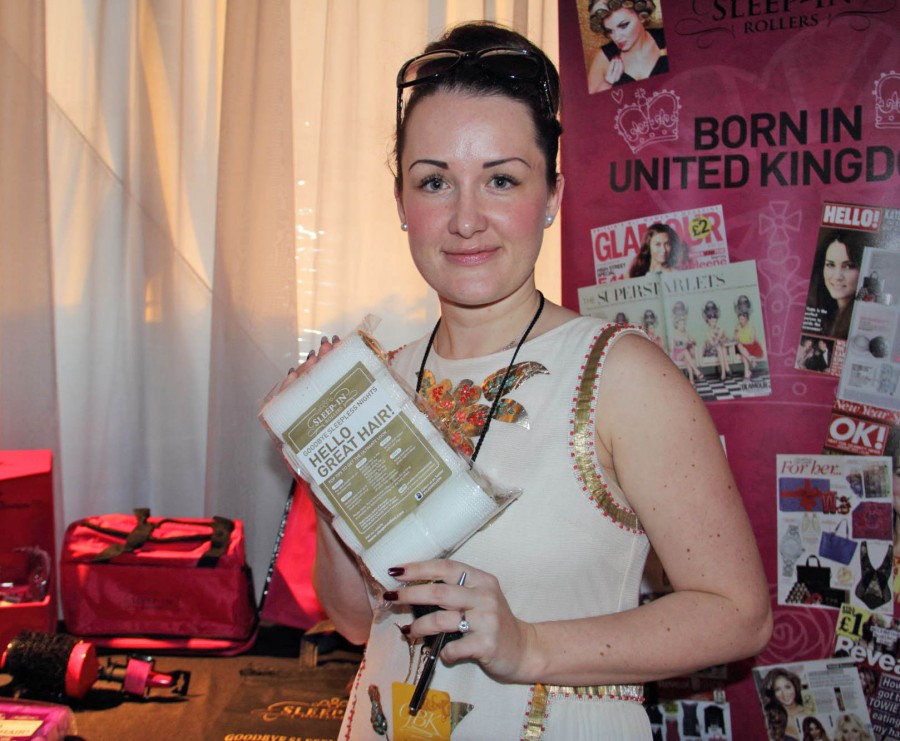 On to more for beauty, we discovered a retro company run by a young woman, Sleep-In Rollers, which are the first hair rollers made with soft sponge. If you sleep with the curlers in, you don't have to worry about discomfort. Located in the UK, this hair accessory and beauty company is making its way overseas.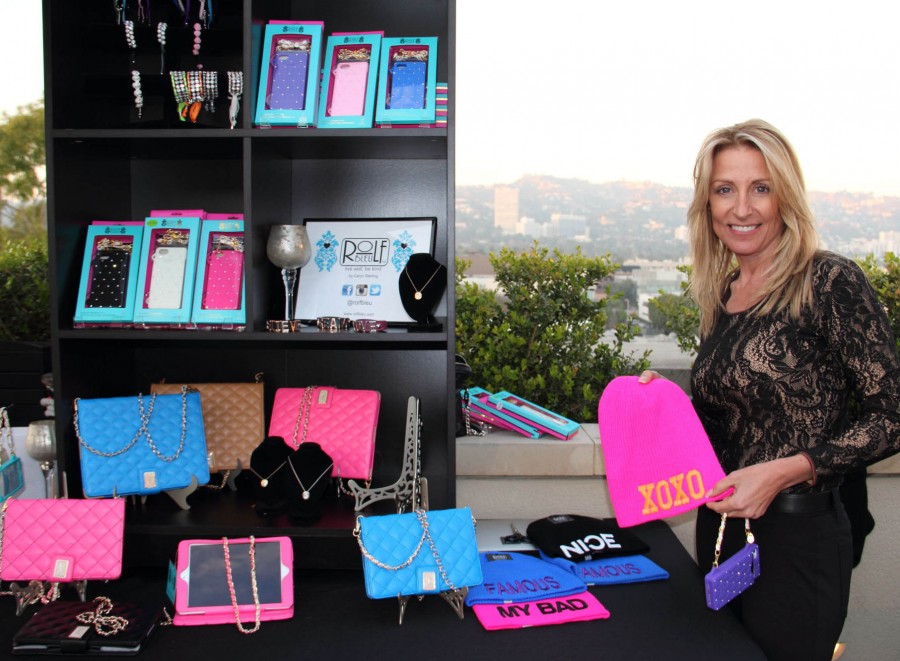 One of our favorite gifting tables was Rolf Bleu by Caryn Sterling with bright and colorful iPad, iPhone accessories, beanies and more. Her motto is "Live well. Be kind." Her trendy products with a Chanel-like design are a must-check-out. SPANX featured and gifted their shapewear garments and undergarments… every woman's safety need for complete comfortability!
On the food end, Sabra hummus had a tasting station, as well as the delicious Yoplait Greek yogurt. With all types of flavors, you could dress your yogurt with chocolate and fruit. The pinapple flavored Yoplait was addiciting.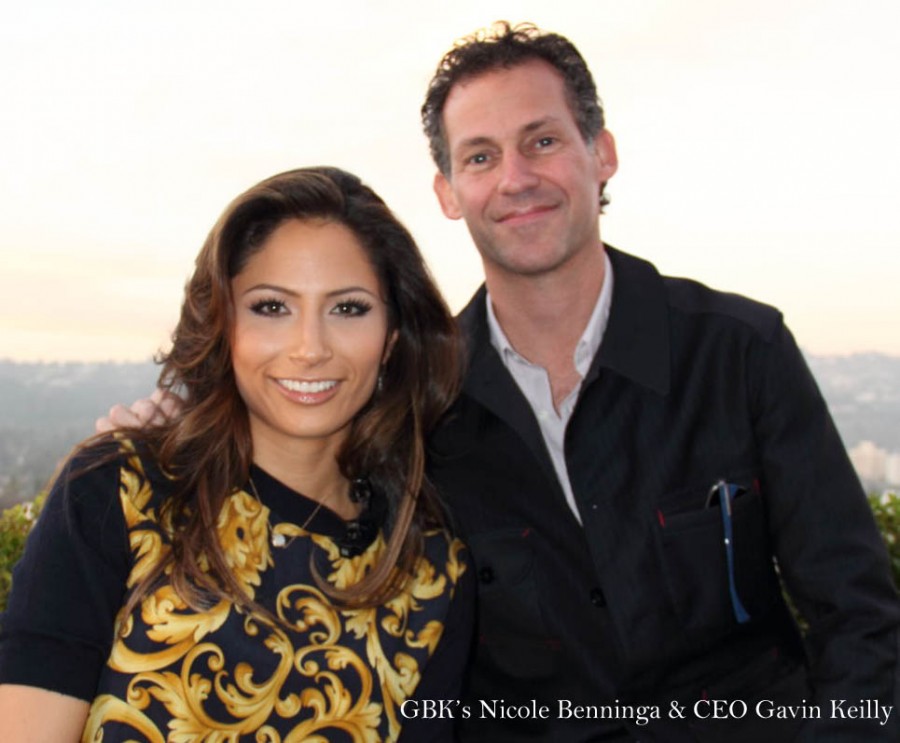 Other companies and products who made GBK's suite the best of the Golden Globe season: Kai-Len LOVE IN A BOX Book, Tweezerman, Minerva Research Labs, Burke Williams Spa, Regenca WorldWide, Lipo Light South Bay, Barbar Hair Tools, Threaded Creations, Made By Survivors, The Artisan Group, Kyra's Bake Shop, Bulgarini Gelato, Rollin' Rib BBQ, SAAS Hot Sauce, V Wine, Brownie Brittle, FLUXMOB, Sir Ike Audio, BLOW HOOKAH (with a great lounge by the L'Ermitage pool), 100candles.com, The Love Architects, EmergencyLink and many more.
The charity beneficiaries were Lambda Legal and GUARDeHEART Foundation.
Applause to GBK's CEO Gavin B. Keilly, VP Carla Domen and Nicole Benninga for another great gifting lounge! www.gbkproductions.com
By Pamela Price
For more GBK suite photos watch the rotating album below