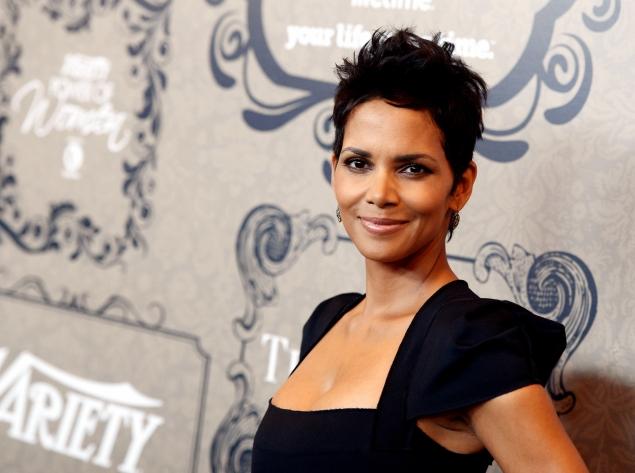 CBS Corporation and Amazon.com announced today a content licensing agreement for the new CBS Television series EXTANT.
The serialized drama, starring Halle Berry and produced by Steven Spielberg's Amblin Television, will premiere on the CBS Television Network in June.  Amazon Prime Instant Video will be the exclusive premium subscription home for EXTANTwith unlimited streaming of all the series' episodes available to their members four days after their initial broadcast on CBS.
Amazon Prime members will be able to enjoy the episodes on hundreds of compatible Amazon Instant Video devices including Kindle Fire HDX, Kindle Fire HD, iPad, iPhone, iPod touch, Roku, Xbox, PlayStation and the Wii. Episodes of EXTANT will also be available for purchase and download exclusively at Amazon Instant Video (www.amazon.com/AIV). Prime Instant Video is the only U.S. online subscription streaming service that enables offline viewing—on a plane, on vacation, and anywhere else where you may not have Wi-Fi. Customers can download episodes of EXTANT and tens of thousands of other Prime Instant Videos to their new Kindle Fire HD or Kindle Fire HDX.
This agreement follows CBS and Amazon's highly successful subscription video-on-demand model for last summer's number one series UNDER THE DOME, which averaged 15.06 million viewers and was the most-watched scripted summer series in 21 years. UNDER THE DOME Season 1 was also watched by more customers than any other TV season on Prime Instant Video this year.
EXTANT is a mystery thriller about a female astronaut trying to reconnect with her family when she returns after a year in outer space. Her experiences lead to events that ultimately will change the course of human history.
"Our partnership with Amazon for UNDER THE DOMEhelped build a creative, financial and marketing model for event television in the summer," said Scott Koondel, Chief Corporate Licensing Officer, CBS Corporation.  "We look forward to using the same model for EXTANT, a series whose creative auspices, on-screen talent and intriguing concept is already generating great excitement."
"We received very positive feedback from Prime members about this summer's exclusive access to UNDER THE DOME," said Brad Beale, Director of Content Acquisition for Digital Video at Amazon. "Customers loved being able to watch the show just days after it aired as well as catching up on previous episodes.  We are thrilled to offer Prime members this access for Extant, another exciting new show from CBS."
EXTANT is a co-production of CBS Television Studios and Amblin Television. Steven Spielberg, Greg Walker, Mickey Fisher, who wrote the script, Brooklyn Weaver, Justin Falvey and Darryl Frank will serve as executive producers.  Halle Berry will serve as co-executive producer. The series will be distributed domestically by CBS Television Distribution and worldwide by CBS Studios International.