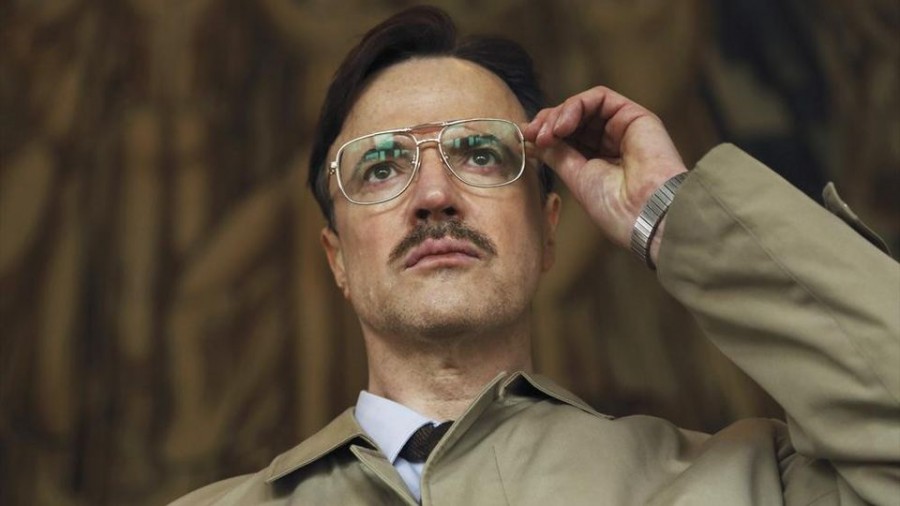 With the new year comes new primetime network series. ABC premieres the highly anticipated miniseries, "The Assets" tonight at 10:00-11:00 p.m., ET/PT. It's an eight-part miniseries based on the real life events of CIA counter-intelligence officer Sandy Grimes (Jodie Whittaker). 1985 serves as the backdrop to the final showdown of the Cold War when Sandy and her partner Jeanne Vertefeuille (Harriet Walter) vowed to find the mole that would turn out to be the most notorious traitor in US History, Aldrich Ames (Paul Rhys). Sandy is in a race against time to save the Soviet intelligence officers from being caught and killed. Living her own double life at home, this beautiful wife and mother vowed to stop at nothing until she uncovered the truth. "The Assets" will look inside the true, personal stories of the conclusion of the Cold War as told by the keepers of the nation's secrets: the CIA.
"The Assets" stars Paul Rhys ("Borgia") as Aldrich Ames, Jodie Whittaker ("Venus") as Sandy Grimes, Harriet Walter ("Babel") as Jeanne Vertefeuile, Stuart Milligan ("Jonathan Creek") as Art O'Neill, Julian Ovenden ("Downton Abbey") as Gary Grimes, Christina Cole ("Casino Royale") as Louisa, and Ralph Brown ("Withnail and I")as Lawrence Winston.
"The Assets" is based on the book "Circle of Treason: A CIA Account of Traitor Aldrich Ames and the Men He Betrayed" by Sandy Grimes and Jeanne Vertefeuile. Morgan Hertzan, Rudy Bednar and Andrew Chapman executive produce the series. "The Assets" is produced by Lincoln Square Productions.