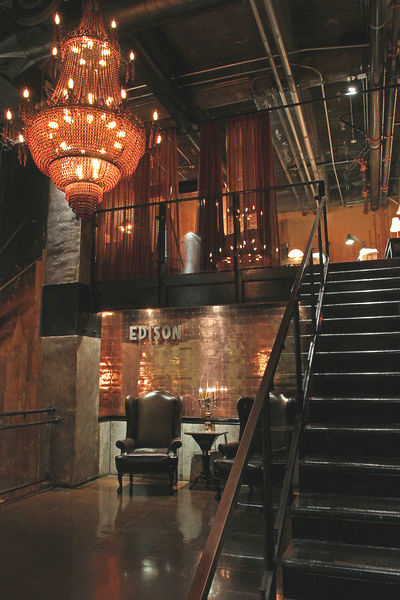 Think Gatsby, think the roaring 20's, flappers, Champagne bubbling over and burlesque performers. The Edison in downtown Los Angeles is a time warp; a nighttime venue that is unique and glitzy in all of the right ways. There is a strict dress code for a reason. Once you walk down an alley way and a long staircase, you want to feel as glamorous and chic as the venue itself.
Designer Andrew Meieran wanted to create a space inspired by the romance of legendary nightspots such as The Cocoanut Grove and Ciro's. A power plant was transformed into a large open space with metal trimmings,  vaulted ceilings, rustic lightbulbs hanging down and large screens projecting silent black and white films. In the evenings a single burlesque dancer takes the stage like a classic pin-up model, dancing with her robe and chair. On other nights, DJs fill the space with music for dancing and aerialists fly through the cathedral ceilings.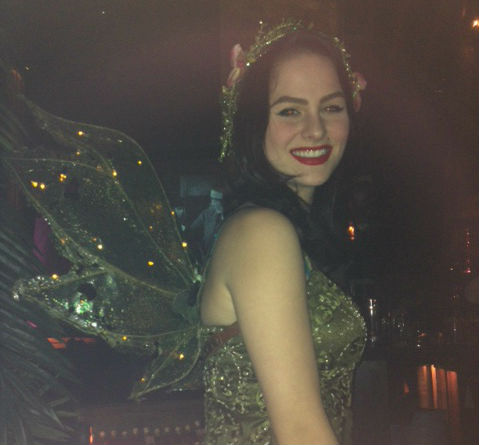 It is a wonderful experience to sit in the open corner booth if you are accompanied by a large group of friends. There you can enjoy a view of the stage and dance floor. Throughout the evening, a lifesized fairy may greet your table with a cart filled with small bottles of Absinthe.
It is as if you've stepped inside the world of Baz Luhrmann's "Moulin Rouge." The Edison's cocktails are sweet, strong and memorable. I recommend The Mistress, a vodka lemon beverage that will kickstart your evening. Follow along with the Pomegranate Prosecco.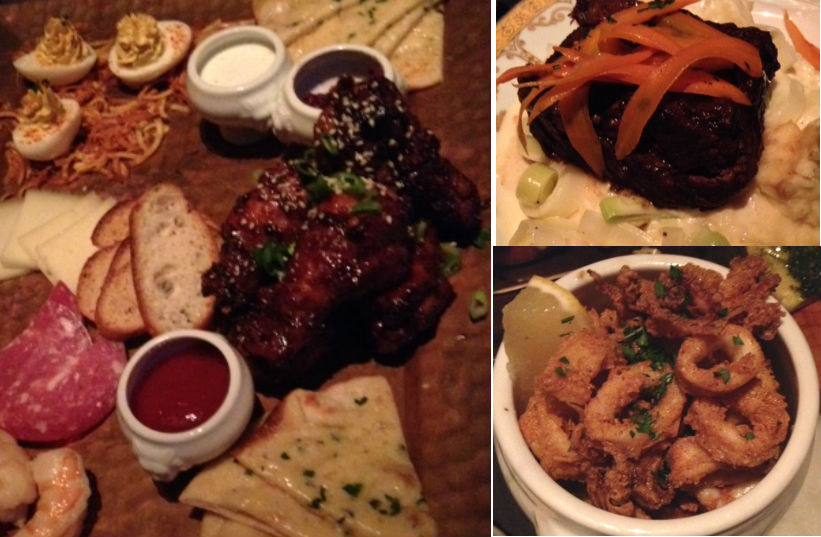 As for dining at The Edison, I was pleasantly surprised at how decent the appetizers and entrees were priced. The food is not four star quality, but high-end bar dishes. Everything was deliciously spiced, not too greasy or filling. If you're sharing, go with the Electric Squid, Tuna Tartar with caviar and, of course the large platter "The Edison" with an assortment of meats and cheeses. For an entree, you can't go wrong with their tenderly cooked Cabernet Braised Short Ribs accompanied by creamy mashed potatoes. Absolutely mouth-watering. Each dish ranges from $8-$18.
New Year's Eve is just around the corner and I can't think of any better to ring in 2014 than in grand flapper style. The Edison is throwing a NYE ball starting at 7PM with electrifying performances by a host of gifted Eccentriques, including DJ Jonny Abrahams and the incomparable Magnolia Memoir with surprise guest artists.
General Admission: $100. which includes entry and the Midnight Toast.
For table reservations and more information, please call 213-613-0000.
All guests must be 21+ and dressed in their best!