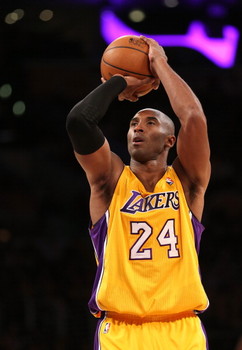 The Los Angeles Lakers have been struggling since Kobe Bryant's return on Dec. 8th, winning just one game during that span. Of course, this has led to plenty of subplots emerging concerning potential trades, the Black Mamba's health, the future of the team and more. The first subplot is Chris Kaman who has languished on the end of head coach Mike D'Antoni's bench and played sparingly in recent contests. The big man isn't exactly sure why he's there, but he is certainly upset about his demotion after coming to Hollywood to turn his career around, according to ESPN Los Angeles' Ramona Shelburne via Pro Basketball Talk: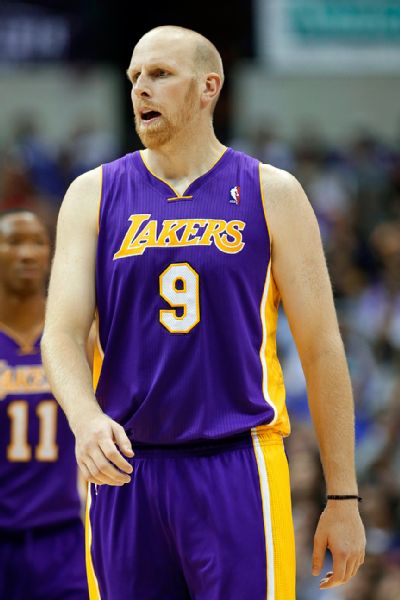 "It's absolutely not what I was looking for. It's not really in my control. I just try to keep working hard and be ready if the time comes. And if it doesn't, then it just wasn't meant to be." Kaman is averaging a mere 8.3 points, 5.1 rebounds, 1.1 assists and 0.8 blocks per game this season, appearing in just 13 of the team's 24 contests. While back problems have been an issue, the 31-year-old admitted that he's completely healthy at this juncture. Meanwhile, the "Trade Pau Gasol" saga continues. Gasol is once again rumored to be on the block, per ESPN's Marc Stein and Shelburne, via the Los Angeles Daily News' Mark Medina. Instead of letting this get to him, the Lakers star power forward is just shrugging them off as the ugly nature of the business and going about his daily routine. Gasol told Medina, "I'm used to it by now. It's been a constant thing for me. It's like getting up from bed and having breakfast."
Unfortunately, Gasol hasn't been playing as well as he has in recent years and no longer has the excuse of poor chemistry and out-of-position play due to Dwight Howard's presence to blame. The 33-year-old Spaniard is averaging just 14.5 points, 9.3 rebounds, 3.0 assists and 1.2 blocks per game while logging 30.2 minutes per contest. His defense is also declining at a rapid rate, which is a large reason why the Lakers have struggled so much with protecting the rim. The team is giving up the most points in the paint (47.8 per game) and clearly doesn't have the right pieces to keep opponents from dominating once they establish position inside.