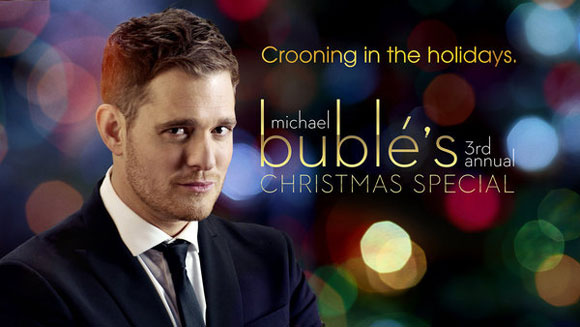 With many of our favorite shows on winter haitus, the networks are breaking out the Holiday specials to bring us through the New Year. Here are some of our favorites for today:
Home For the by Holidays with Celine Dion on CBS – 8:00pm with musical performances byCeline Dion, Ne-Yo, and Chris Young.
The iHeartRadio Jingle Ball 2013 on The CW – 8:00pm. Scheduled performances by Miley Cyrus, Robin Thicke, Pitbull, Macklemore and Ryan Lewis, Fall Out Boy, Selena Gomez, Enrique Iglesias, Fifth Harmony, Ariana Grande, Jason Derulo, and Austin Mahone.
Michael Buble Christmas on NBC – 10:00pm. A holiday variety show featuring music, comedy and a guest-star roster that includes Justin Bieber, Kellie Pickler, Thalia, the Puppini Sisters, Naturally 7, Tracy Morgan and Ed Helms.