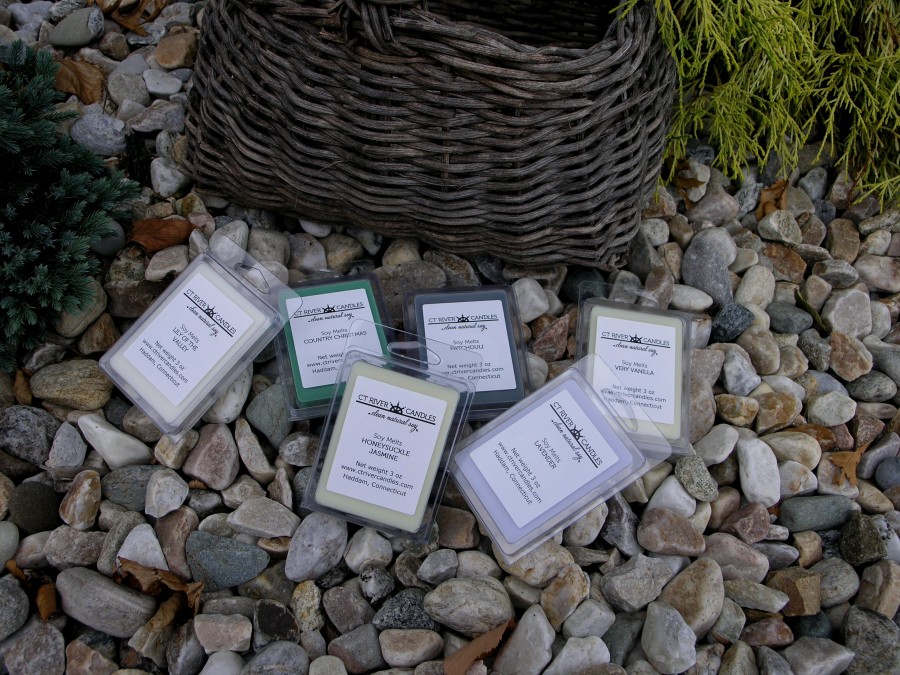 Here is the perfect gift for any home, anytime for any occasion. Quite often, when you find yourself invited to a luncheon or dinner party, the question becomes. What should I bring? While most people go with the traditional bouquet of flowers or bottle of wine, I like to bring something which will last a bit longer, candles or home fragrances are my preference. Recently, I was gifted with a beautiful candle from a brand new company named CT River Candles. 
Inspired by the beauty of the Connecticut River and a personal love for creating handmade products. CT River Candles, located in Haddam, Connecticut, offers a very large selection of hand poured soy scented candles, including floral, bakery, spices, harvest, fruits and holiday. The company uses 100% natural soy wax with the finest fragrance oils. Soy wax is all natural and renewable unlike paraffin. It burns clean and provides a long lasting scent.
Also check out their Mason and Preserver Jar Soy Candles which can be requested dyed or undyed. Their Spa Tumbler Jars are always left undyed however if you want a Pink Spa Candle, just ask and they will make it for you.
 
One of my favorite product in the line is of soy melts. I put them just about everywhere.
 
There  are six cubes per package and each package provides 40-60 hours of scent. Just break them a part and place one in the plugin tartwarmer sold on their site as well.. Net Wt. 3oz.
For more info please go to; www.ctrivercandles.com