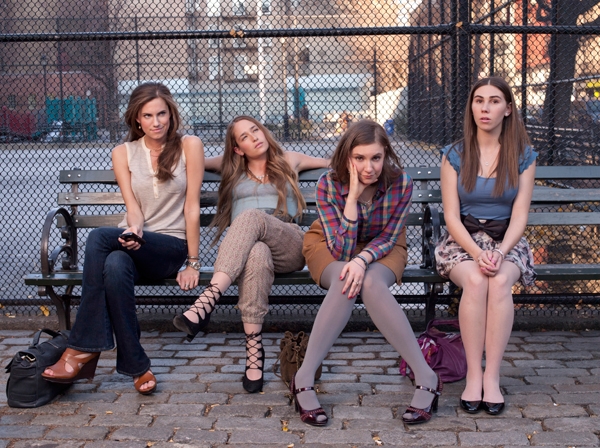 The Emmy®-winning HBO series GIRLS is back in January. The 20-something saga starring Judd Apatow, Jenni Konner, Lena Dunham will kick off their 12-episode third season with a special presentation of two episodes back-to-back SUNDAY, JAN. 12 (10:00-11:00 p.m. ET/PT), followed by other half-hour episodes on subsequent Sundays at the same time. The drama series "True Detective" debuts at 9:00 p.m., immediately before the season premiere of GIRLS.

Hannah has settled into newfound domesticity with Adam, and is rehabilitating her writing career. Marnie is recovering from her traumatic breakup with Charlie and working to achieve the life she feels she deserves. Nearing graduation, the newly single Shoshanna is trying to strike a healthy balance between partying and school. And Jessa continues to disrupt the lives of everyone around her.
In addition to Dunham, who stars as Hannah, the cast of GIRLS includes Allison Williams as Marnie; Jemima Kirke as Jessa; Zosia Mamet as Shoshanna; Alex Karpovsky as Ray; and Adam Driver as Adam.