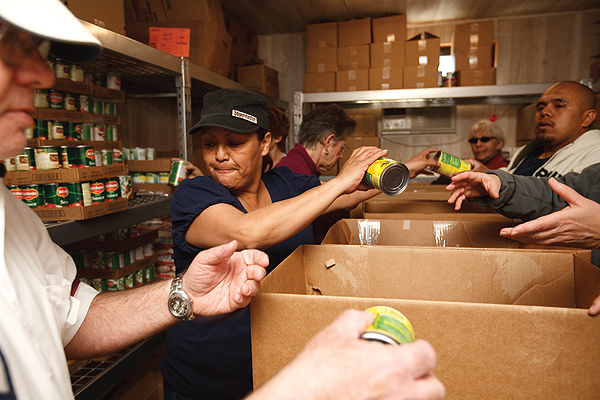 With only a few days left on the calendar, Feeding America is seeking end-of-the-year donations to help their efforts securing food for people living at-risk of hunger. Feeding America provides meals to nearly six million low-income Americans every week.
The need is especially urgent, as food stamp benefits have been cut by $5 billion for fiscal year 2014, making it harder for many families to make ends meet. Each year, 1 in 8 Americans seek help from a food pantry, soup kitchen, or shelter served by Feeding America.
"The Feeding America network of food banks faces enormous challenges every day, as we work to rescue and distribute food to millions of people in need. Most of the food acquired by our food banks is donated, but it requires a significant infrastructure and many dollars to transport and store the nearly 4 billion pounds of food we expect to distribute in 2014. Many of our food banks are currently struggling to meet the needs of their communities. Simply put, the more dollars we have, the more food we will be able to give to people who desperately need it," said Bob Aiken, CEO of Feeding America.
With the recent recession, more families and individuals are struggling with food insecurity. High and sustained unemployment and underemployment have caused member food banks to move from helping people during a crisis, to becoming a regular source of food for many struggling people.
The Feeding America network currently serves 37 million people, including 14 million children and nearly 3 million seniors, and distributes more than 3.8 billion pounds of food and grocery products annually.  No other nonprofit organization can match this nationwide and direct service reach to vulnerable low-income people. And with a four-star rating from Charity Navigator and a 98 percent fundraising efficiency rating from Forbes, Feeding America is one of the most efficient charities with donor dollars.