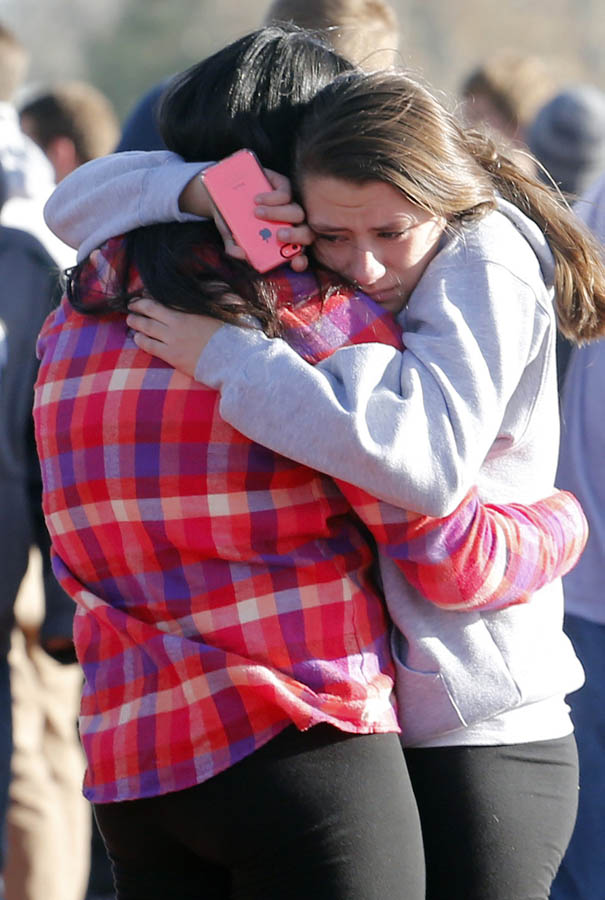 On Friday, a student opened fire inside a Denver high school. Reports say they know his motive. 18-year-old Karl Halverson Pierson appears to have been seeking revenge against a faculty member because of a "confrontation or disagreement," the Arapahoe County sheriff said.
Unfortunately one student was in his path of revenge. Pierson shot one student before turning the gun on himself and taking his own life, Sheriff Grayson Robinson told reporters.
According to CNN, the shooting started after the student walked into Arapahoe High School in Centennial with the intention of confronting a specific faculty member, Robinson said.
Robinson told reporters that the condition of a 15-year-old girl who was shot was in critical condition after surgery.
Photo Courtesy of AP