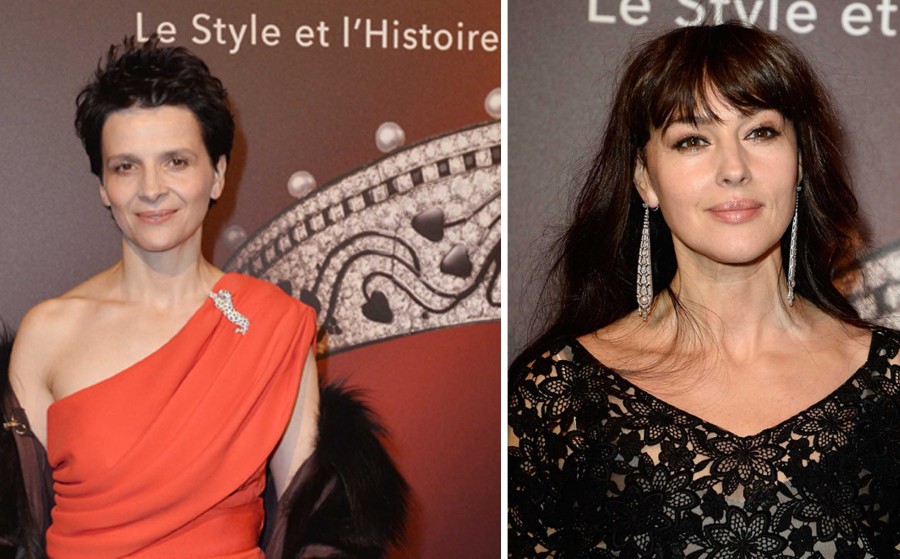 Juliette Binoche & Monica Belluci seen above
Le style et l'histoire exhibition is a celebration of Cartier style and an expression of cultural recognition that affirms Cartier's place in the world of decorative arts.
Since 1983, the Cartier Collection has been presented in 25 exhibitions at numerous cultural institutions worldwide, including the Metropolitan Museum in New York, the British Museum in London, the Calouste Gulbenkian Foundation in Lisbon and the Palace Museum in Beijing's Forbidden City.
From 4th December to 16th February 2014, this creative heritage will be on display at the Grand Palais in Paris, offering a testament to the Maison's style and craftsmanship. More than 600 creations have been selected: high jewellery pieces, mystery clocks, watches and precious objects will be exhibited alongside private loans on show for the very first time. Archive material and abundant documentation accompany the exhibition's content. Designed to place the creations within the wider perspective of evolutions in taste, the decorative arts and art in general, this exhibition also offers a reading of Cartier style in the context of social developments that have occurred over more than a century of creation.