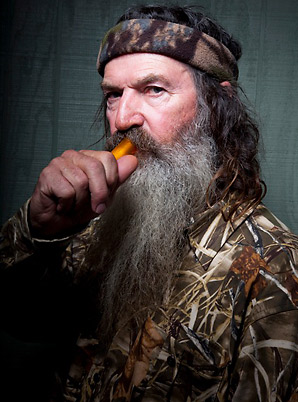 Filling up Facebook newsfeeds and CNN headlines, "Duck Dynasty" star Phil Robertson made quite the controversial mark a little over one week ago. After making remarks about homosexuality, the reality show's network, A&E had suspended Robertson until further notice.
Well now the the bearded duck man is back. On Friday, A&E said that the cable channel would include him in future tapings of the show, effectively lifting the suspension amid a flurry of petitions in support of Robertson. Was this a good move to keep "Duck Dynasty" from sinking?
"After discussions with the Robertson family, as well as consulting with numerous advocacy groups, A&E has decided to resume filming Duck Dynasty later this spring with the entire Robertson family," the channel said in a statement.
Robertson's son Willie wrote on Twitter on Friday evening, "Back to work!!! So proud of all the fans of the show and family. Ole Phil may be a little crude but his heart is good. He's the Real Deal!"