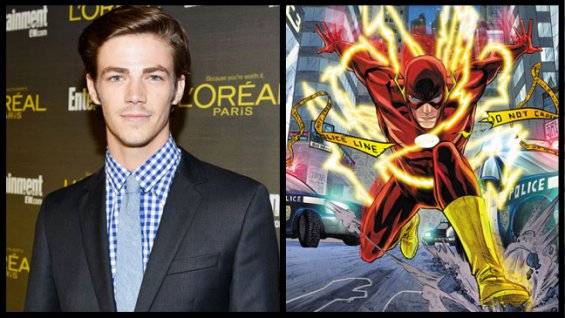 The CW is very confident that their latest superhero property "The Flash" is going to spark a huge audience. Originally intended to function as a minor character on "Arrow", the network is ramping up its plans for a series based on the character in a flash…sorry I couldn't help myself.
"Glee" regular Grant Gustin has signed on to play the speed-loving hero. 
The DC comic book icon was previously expected to be introduced during episodes 208 and 209 of "Arrow," with another appearance in episode 220 to serve as an audience tester for a potential series.
Based on the overall outcome of those three guest appearances—all of which have only aired internally thus far— network executives gave the project a green light. 
Deadline first broke the news. The premiere date for "The Flash" is still undecided. 
By David Morris