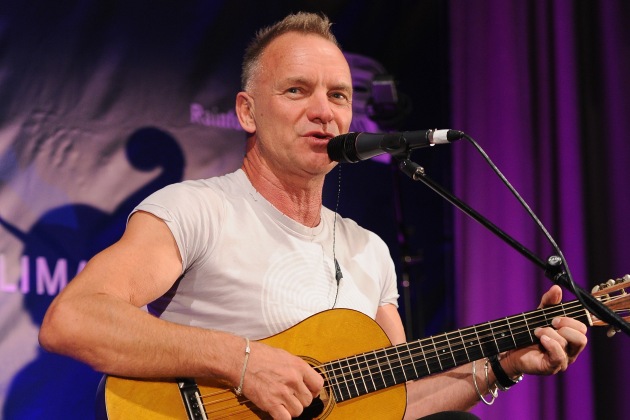 With all of the superstars and A-list names acting and singing in Broadway shows, Sting joins the lot of them.
Next fall, the singer will head to 42nd street in a new musical called "The Last Ship." Songs are written by Sting and the book is co-written by Tony award winners, John Logan and Brian Yorkey.
The show depicts the decline of the shipbuilding industry in Wallsend, the seaside town near Newcastle, England, where Sting grew up. The score is made up of folk music of northeastern England.
"It's about the place I come from," said Sting. "I think these songs have been gestating for a long, long time."