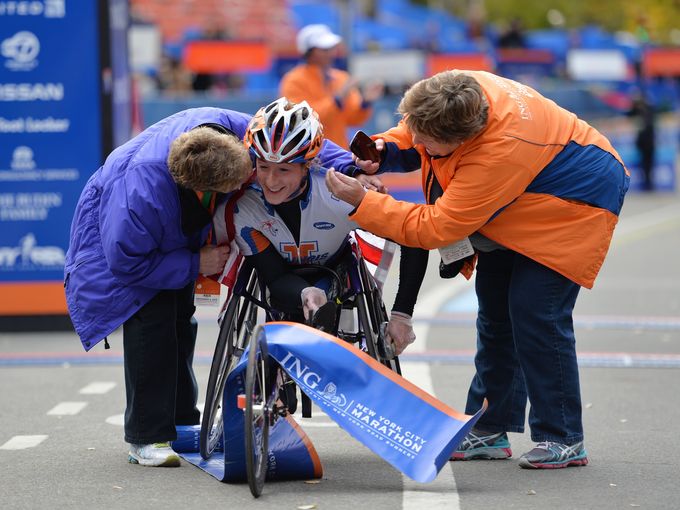 Photo Courtesy of STAN HONDA AFP/Getty Images
In 1 hour, 59 minutes and 13 seconds – Tatyana McFadden completed the New York City Marathon finishing in first place. Throughout the 26.2 mile race, Boston was on many runner's and attendee's minds. Six months after the marathon explosion where three were killed and more than 260 people injured, the NYC event was sure to increase security – This time with 1,500 security cameras along the route, 43 bomb-sniffing dogs, an unspecified number of NYPD scuba divers who scan around the bridges, the police helicopters, boats and surveillance tower.
Although security was a centerpoint in this year's marathon, 24-year-old McFadden was still the star. She distanced herself early on in the race, allowing her to finish 3 minutes and 40 seconds ahead of second-place runner Wakako Tsuchida. 
Before completing her win McFadden said, "We'll always carry Boston in our hearts."