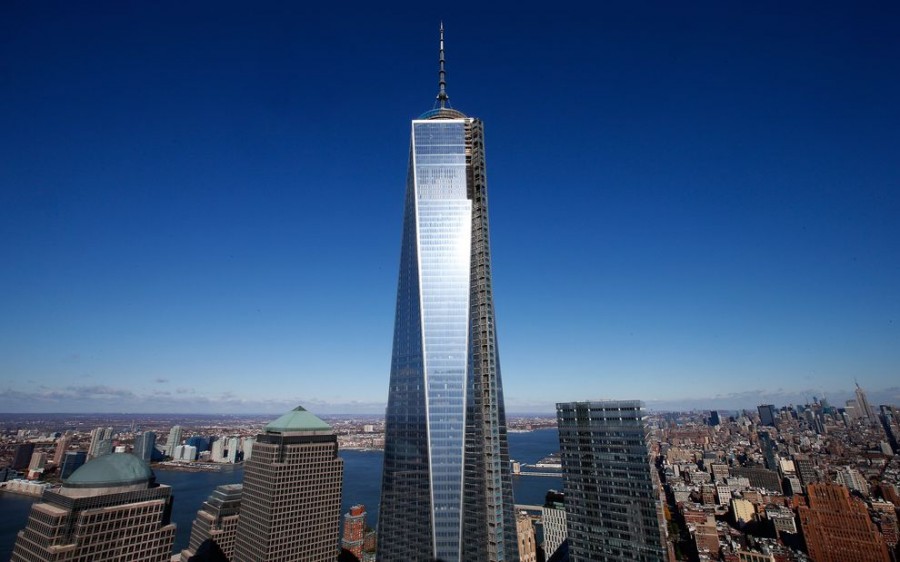 Photo Courtesy of Reuters
It's official, New York City has the tallest building in America with the One World Trade Center, which will officially open next year.
In the tall race, Chicago's Willis Tower takes second place by 325 feet (99 meters). So, who makes this decision? According to the Council on Tall Buildings and Urban Habitat, the needle atop the new trade center is a spire, not an antenna.
According to National Geographic, the Chicago-based council—an international organization that measures skyscrapers and arbitrates height records—defines a spire as a "vertical element that completes the architectural expression of the building and is intended as permanent." By contrast, antennas, flagpoles, and signage are considered "functional-technical equipment subject to change."
Translation: The 408-foot (124-meter) needle is part of One World Trade Center's architectural height of 1,776 feet (541 meters). The Willis (formerly Sears) Tower, America's tallest building for the past 40 years, stands a "mere" 1,451 feet (442 meters) tall.