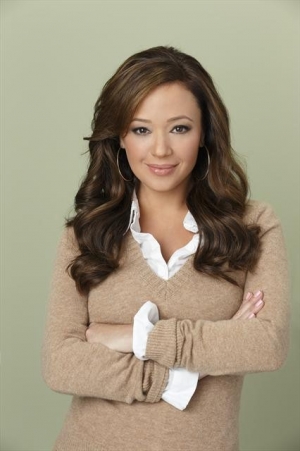 Leah Remini ("The King of Queens") has been cast for a multi-episode arc in TV Land's original sitcom, "The Exes." Remini, who was most recently a semi-finalist on ABC's "Dancing With The Stars," will play Stuart's (David Alan Basche) sister Nicki – a tough-talking, no-nonsense, stylish and sexy woman from Staten Island whose 17-year marriage ends when she finds out her policeman husband had an affair. 
On this season of "The Exes," Nicki retreats to Manhattan to seek the comfort of her brother, only to find out he's sharing an apartment with two guys, Phil (Donald Faison) and Haskell (Wayne Knight), and living next door to his divorce attorney Holly (Kristen Johnston). Unable and unwilling to keep her opinions to herself, she turns all their lives upside down as she tries to put her life back together and make a new future for herself in Manhattan.
"The Exes," which returns with new episodes on Wednesday, December 11 at 10:30pm ET/PT, revolves around the unlikely trio of Phil, Haskell and Stuart, three roommates and divorcés who have finally found bromance after initially being forced to live together by their divorce attorney and landlord, Holly. Last we left the gang in the summer finale, Phil and Eden (Kelly Stables) realized that they were more interested in dating than remaining "friends with benefits," while the rest of the gang was surprised to find out that anything was going on between them at all.