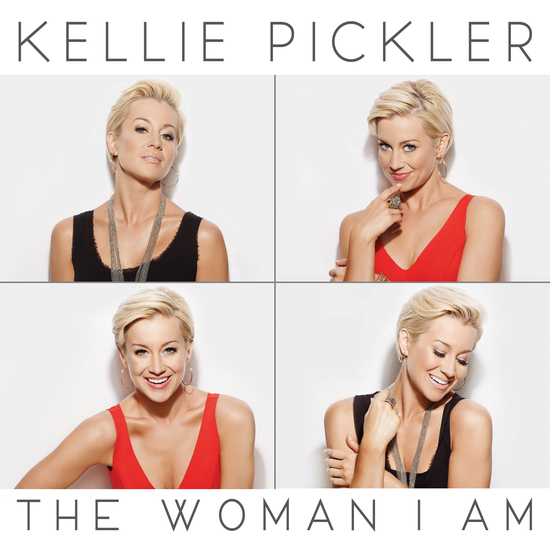 Kellie Pickler is on the promotion trail for her newly released fourth studio album, The Woman I Am with multiple national television and radio appearances.  This evening, the reigning Mirror Ball Trophy winner returns to sit in the audience and cheer on this season's contestants at ABC's "Dancing with the Stars." On Wednesday, Nov. 13, Pickler will perform on both the syndicated "The Ellen DeGeneres Show" and CBS Television's "Late, Late Show with Craig Ferguson."
 
"I can't wait for my fans to hear this music," said Pickler. "It is pure 'Kellie Country' and may be the most 'me' album that I've created yet."
 
Produced by Luke Wooten and Frank Liddell, The Woman I Am is comprised of 12 new songs including "Someone Somewhere Tonight" and Kellie's current radio single, "Little Bit Gypsy."  Three of the tracks found on The Woman I Am were co-written by Kellie, including the title track, which she co-wrote with her husband Kyle Jacobs.
Following her time in the national spotlight, Kellie Pickler heads home to North Carolina to celebrate the album's release with CD signing events at the Walmarts in both Belmont, NC at 5PM on Thursday, Nov. 14th and in Albemarle, NC at 5PM on Friday, Nov. 15th.  During these in-store appearances, Kellie will sign copies of her new CD, The Woman I Am.
Additionally, Pickler will perform on ABC Television's "The View" on Tuesday, Nov. 26 and she will perform on a float during the Macy's Thanksgiving Day Parade on Thursday, Nov. 28 on NBC Television.  In December, Kellie will help everyone get into the holiday spirit as she performs on "CMA Country Christmas," airing on Monday, Dec. 2 on ABC Television.
 
Kellie Pickler In-Store Appearance Details:
Date: Thursday, Nov. 14th
Time: 5:00 PM
Location: Walmart
Address: 701 Hawley Avenue – Belmont, NC 28012
Date: Friday, Nov. 15th
Time: 5:00 PM
Location: Walmart
Address: 781 Leonard Avenue – Albemarle, NC