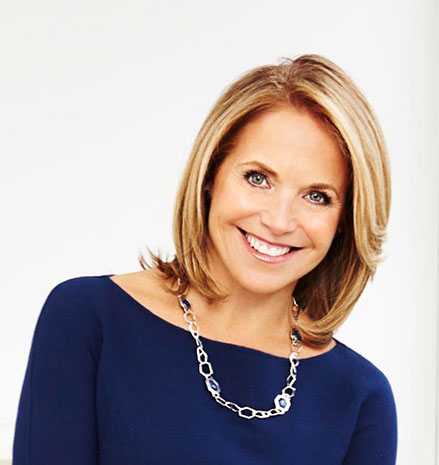 It's official, Katie Couric is going online with Yahoo! The website announced that Couric will serve as global anchor starting in the new year.
She will be working with a "a growing team of global correspondents who will report on live world events, anchor groundbreaking interviews with major newsmakers and thought leaders, and much more." Said Yahoo CEO Marissa Mayer, "Katie's depth of experience, her intellectual curiosity, and her charisma make her the perfect choice to anchor Yahoo News and the whole Yahoo Network."
According to Deadline, Couric and Yahoo executives are still in the early stages of developing ideas for what the scope of her presence will be, with town hall meetings among a number of interactive possibilities.