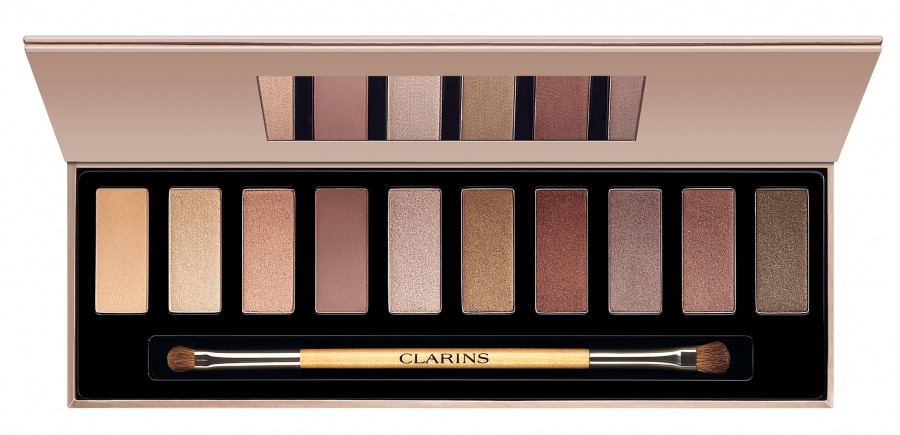 In LATF's LA Glam Holiday gift series, we're highlighting the best products from our favorite beauty companies. Give the gift of beauty – to yourself and your loved ones – with limited edition holiday must-haves: this time from Clarins.

LIMITED EDITION 'The Essentials' Eye Palette, $45
Take your look from day to night with our perfectly shimmery eye shadow palette which includes 10 harmonious neutral shades in matte, satin, and pearl finishes. By purchasing 'The Essentials' Eye Palette you will also help support Clarins' initiative to preserve the Brazilian Kuntanawa culture and ecosystem by planting 10,000 trees known for their medical and cosmetic properties.