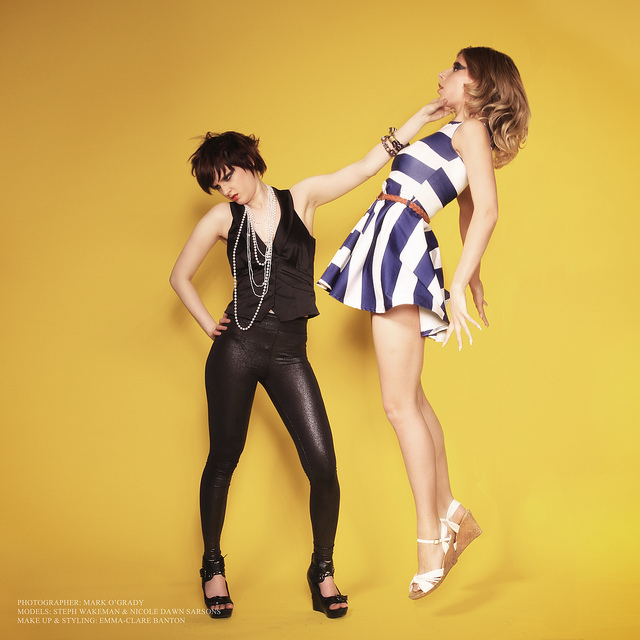 Six stylists, three judges, twelve challenges and US$15,000 up for grabs for creating the strongest over-all vision. Fashions fade but only style remains – this is Style Wars.
Up and coming stylists from London, Los Angeles, Australia, New York, and South Africa were flown to a secret location to battle it out in the new reality competition TV series on Fashion One. Style Wars is an original television program of Fashion One network. This 6-episode competition will give audiences an insider's view into the world of styling and art direction. Every week, stylists compete in a fashion-packed "stylathon" that will challenge their versatility in creating original and inventive ensembles for commercials, music videos, photo shoots, and fashion films.
Christmas balls for accessories and wicker baskets for a wardrobe ensemble, these are some of the unique and challenging items that the competing stylists are thrown and forced to construct, with some materials far less conventional than others. Each episode promises a creative thrill with twists and turns in between tasks resulting to a spicy battle of style, wits, creativity, and self-preservation.
UK ITV's Nessa Wrafter hosts the show and also acts as a member of the esteemed panel of judges that includes UK fashion stylist and fashion editor, Rachel Anthony, and New York and London's celebrity stylist, Adam Master. "Style is about expressing oneself. It is 'who I wannabe today' and not 'what do I want to wear'," Nessa quotes. "A contestant must have a clear vision and be able to translate that vision into an image and style," adds Adam.
http://www.fashionone.com/United-States
Image shown not related to Style Wars. Photo Courtesy of Mark O'Grady Photography