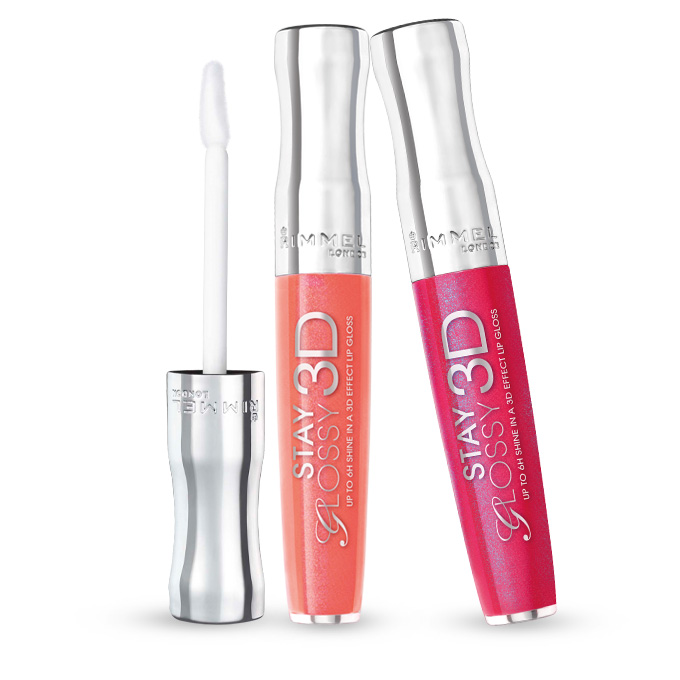 Here are some high impact essentials for winter nails and lips. As the temperature drops, turn up the color and shine in your makeup routine with glistening, pigment packed formulas. Whether you're hitting the slopes or cuddling by the fire, look and feel gorgeous all winter long with must-haves from nail color authority, Sally Hansen, and the creators of the London look, Rimmel London .
Sally Hansen Triple Shine Nail Color and Top Coat ($4.99 each): Daily hand washing is vital, but detergent and water's high ph can dull polish along with daily assaults from chlorine and heat. Triple Shine Nail Color is formulated with exclusive Ultimate Shield Complex to keep color looking just-applied shiny and flawless for days, despite on-the-go wear and tear. Available in 29 trend setting colors plus a luminously glossy top coat, choose from Iridescence, Pop, or Fanta-Sea color palettes to find your ideal winter shade. The brilliant Triple Shine Top Coat is specifically developed to compliment Triple Shine Nail Color with an over the top gloss finish that extends and protects Triple Shine's high impact color.
Rimmel London Stay Glossy 3D Lip Gloss ($4.99 each): With the sun setting early on short winter days, it can leave you craving brilliant, light-filled shimmer. With six new 3D shades, the Rimmel London Stay Glossy collection now offers 24 shades of WOW worthy, glossy color – making it the largest lip gloss shade range. Stay Glossy 3D Lip Gloss changes in different lights and angles for a prismatic, depth-defying effect. Infuse lips with bold, high definition color and shine to add a dose of three-dimensional sheen to your winter style. Stay Glossy 3D Lip Gloss keeps lips looking crystal faceted and glittering for six full hours. Available in six irresistibly eye catching shades from the prettiest of pinks to the most luscious mocha, Stay Glossy 3D Lip Gloss adds a whole new dimension to color and shine.