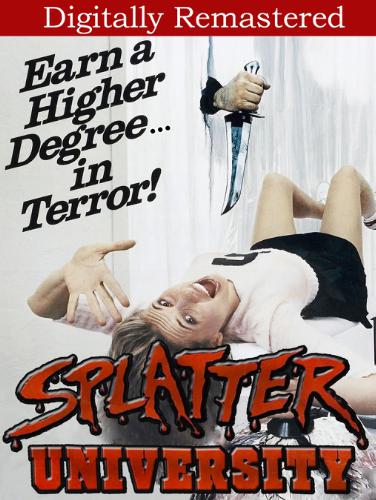 FilmRise has acquired North American rights to a slate of cult horror films including "Splatter University" and "Flesh Eating Mothers." The titles add to the growing FilmRise library of horror and fright-related films and television series that includes John Landis' "An American Werewolf in London," SyFy's "Deals from the Darkside," Sharon Stone movie "Deadly Blessing" and CBS TV movie "Grave Secrets" starring Patty Duke.
"Campy, fun horror films like these never go out of style," said FilmRise CEO Danny Fisher. "We expect that they will perform especially well on digital platforms, where they will be exposed to new audiences as well as those who want to see them again.  Fisher executive produced Lionsgate's "Tamara" starring Jenna Dewan, which has itself become a cult horror favorite.
The films acquired include "Splatter University," "Flesh Eating Mothers," "Head Games," "What Really Frightens You?" and "The Suckling."
In "Splatter University," students at an Ivy League university campus are thrown into total panic by a gruesome series of murders as young men and women are hideously picked off one by one. The killer, a horribly twisted psychopath who has escaped from an asylum, strikes where least expected. Pretty young Julie senses the terrible evil is coming for her next, and she pieces together the clues that lead to the ultimate showdown and a final exam in sheer, blood-curdling terror. "Splatter University" was helmed by "Class of Nuke "Em High" director Richard W. Haines and is as frightening and rip-roaringly hilarious today as it was upon its release in 1984. www.FilmRise.com.