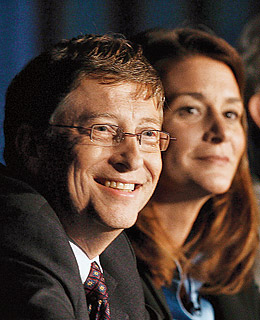 Bill and Melinda Gates are supporting Giving Tuesday, a national day of giving on Dec. 3. As part of that movement, the Gates' are highlighting four of the organizations they personally support, in an effort to help others who want to donate to effective charities this holiday giving season. 
Now in its second year, Giving Tuesday is a movement to add a national day of giving to the holiday calendar following Thanksgiving, Black Friday and Cyber Monday. Giving Tuesday is an opportunity for the giving community to come together to support worthy causes and to encourage giving. During Giving Tuesday in 2012, online giving increased by nearly 50 percent from the previous year according to some measures, and more than 50 million people worldwide spread the word about Giving Tuesday.
Bill and Melinda Gates' top four causes to donate to this Giving Tuesday include these:
"No matter who you support, and how much you give, it's a great way to help create a better world," said Bill Gates, co-chair of the Bill and Melinda Gates Foundation.