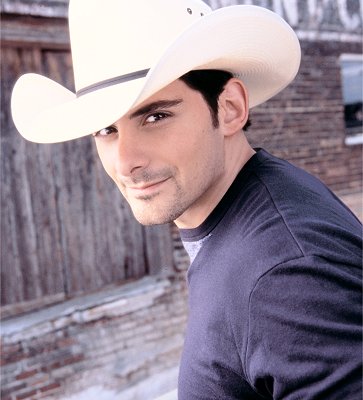 Country music superstar, American Country Award nominee and 2010, 2011 and 2012 American Country Award winner Brad Paisley will receive the Video Visionary Award during the AMERICAN COUNTRY AWARDS airing live from Mandalay Bay in Las Vegas Tuesday, Dec. 10 (8:00-10:00 PM ET live/PT tape-delayed) on FOX.
Paisley, who also will perform his new single, "The Mona Lisa," will receive the award in recognition of his nearly 15 years pairing amazing songs with creative, immensely entertaining music videos that have truly run the gamut, from heartbreaking to hilarious. The Video Visionary Award has only been awarded one additional time, to Toby Keith, in 2010.
Hosted by Trace Adkins and Danica Patrick, the two-hour event will also feature appearances by Olivia Newton-John, Big Smo, Cowboy Troy, Dan King, Thompson Square, Trevor Brazile, Shada Brazile, Clay Walker and Parmalee.Previously announced participants includeScotty McCreery, Chris Young, Carrie Keagan, Joe Nichols and Lauren Alaina. Sheryl Crow, Darius Rucker and Florida Georgia Line also are set to perform. Additional performers and presenters to be announced soon.
The live music spectacular offers country music fans the opportunity to vote for their favorite artists, not only in traditional categories, but also in a previously unrecognized area – touring – encompassing the entire spectrum of country music.
Voting for Artist of the Year continues until Friday, Dec. 7 at www.theacas.com.