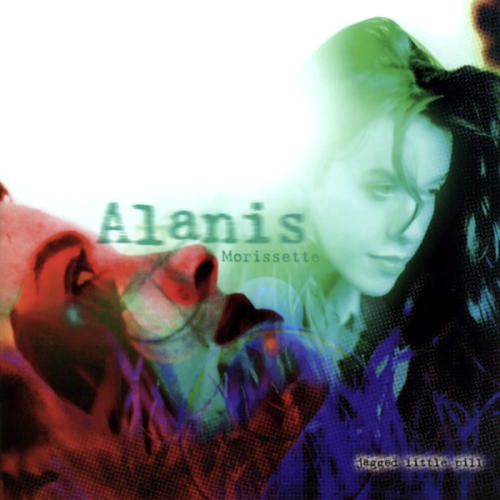 Seven-time Grammy Award winner Alanis Morissette will take her 1995 hit album, Jagged Little Pill, to the Broadway stage debuting a workshop production of the piece in 2014. The musical, also called "Jagged Little Pill," will include the full song list from the album as well as tracks from the rest of her body of work and some new, original songs that she will compose specially for the stage production. Two-time Tony Award and Pulitzer Prize winner Tom Kitt ("Next To Normal", Green Day's "American Idiot") has signed on to provide orchestrations and arrangements. Kitt will be next represented on Broadway with his new, original musical "If/Then" opening in March 2014.
"Jagged Little Pill" will be produced by veteran Broadway producer Vivek J. Tiwary, who saw success with a similar venture, Green Day's "American Idiot," and British-Malaysian producer Arvind Ethan David.
"I look forward to taking the heart of Jagged Little Pill and expanding its story, fleshing it out into ever deeper layers of emotionality, specificity, humanity, power, physicality, spirit and fabulism," shared Morissette.  "I look forward to collaborating with Vivek and Tom and our whole inspiring team to create something greater than the sum of our parts."
Jagged Little Pill, co-written with Morissette by the album's producer Glen Ballard, sold over 33 million copies worldwide, producing six hit singles. The album is still the best-selling debut release by a female artist in the U.S. and the highest-selling debut album worldwide in music history. It debuted at number one on the Billboard charts, where it stayed for 12 weeks, and was eventually ranked as the number one best-selling album of the 1990's, certified 16x Platinum. Morissette won the Grammy Award for Album of the Year, making her the youngest artist in history to win the title at age 21. She also won the Grammy for Best Rock Album and the single "You Oughta Know" won Best Female Rock Vocal Performance and Best Rock Song. Morissette's musical success spans globally with over 60 million albums sold, seven Grammy Awards, 12 Canadian Juno Awards, two Golden Globe nominations and multiple contributions to major theatrical releases, including THE CHRONICLES OF NARNIA and CITY OF ANGELS.
"Jagged Little Pill was a triumph of self-expression– an album that was impossible to ignore with its massive sound and raw honesty. I'm proud to be working with Alanis to bring that same emotional power and bravery onto a Broadway stage," said producer Tiwary. "We need more Broadway musicals with a serious, relatable emotional core and strong female voices. So we're looking forward to honoring the Jagged Little Pill legacy– while still surprising fans with some unexpected twists."
"Alanis' songs have always uniquely combined narrative clarity with dramatic power– bringing them to the Broadway stage feels like bringing them home," added David.