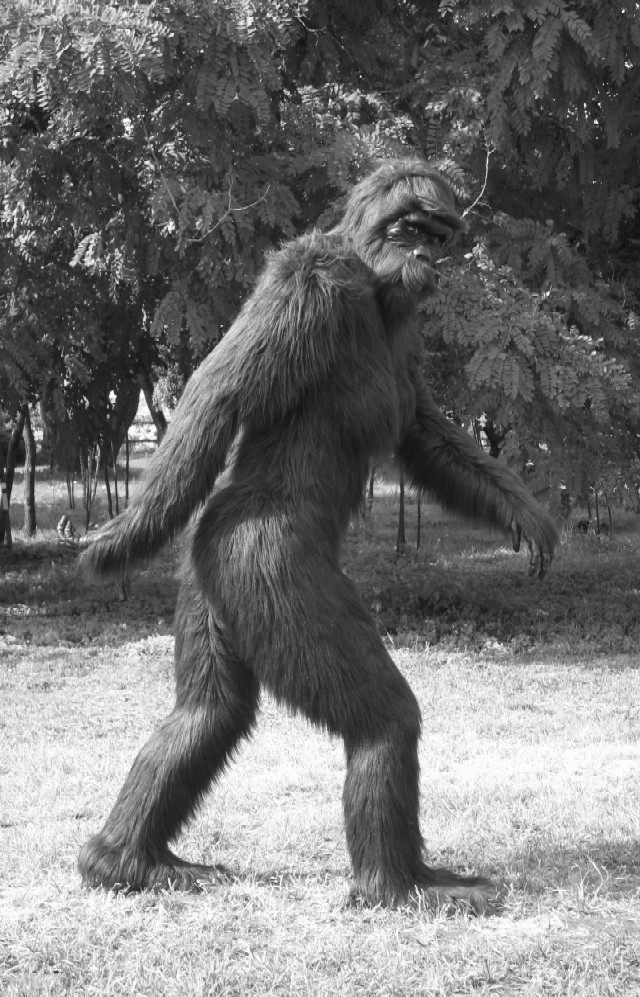 Has a British scientist finally unlocked the mystery of Bigfoot? Yetis –also known as the Abominable Snowman and one of the most elusive Bigfoot legends– have been recorded for centuries in the Himalayas, with local people and even eminent mountaineers claiming to have come face-to-face with the hairy, ape-like creatures. A photograph of a Yeti footprint, taken by British climber Eric Shiptonat the base of Everest in 1951, sparked global Yeti mania.
New DNA research collected by Professor Bryan Sykes, a leading British geneticist, reveals a unique genetic link the may answer the centuries-old mystery — what is Bigfoot? The results are featured in a new two-hour special, Bigfoot: Revealed [wt], produced for Channel 4 in the U.K. and premiering in the U.S. Sunday, November 17, at 8:00 p.m. ET/PT on National Geographic Channel. For more information, visit www.natgeotv.com and on Twitter at @NGC_PR.
Sykes sets off on a global quest to unlock the real story of Bigfoot. Sykes, professor of human genetics at the University of Oxford, collected and tested Yeti hair samples in the western Himalayas to find out what species they came from. After subjecting the hairs to the most sophisticated DNA tests available and comparing the results to other animals' genomes stored on the GenBank database, he found that he had a 100 percent match with a sample from an ancient polar bear jawbone that dates back at least 40,000 years — a time when the polar bear and closely related brown bear were separating as different species.
"This is an exciting and completely unexpected result that gave us all a surprise," says Sykes. The Yeti DNA results are part of the most ambitious Bigfoot DNA analysis the world has ever seen, the Oxford Lausanne Collateral Hominid Project, which looks at the genetic relationship between our own species of Homo sapiens and other hominids.