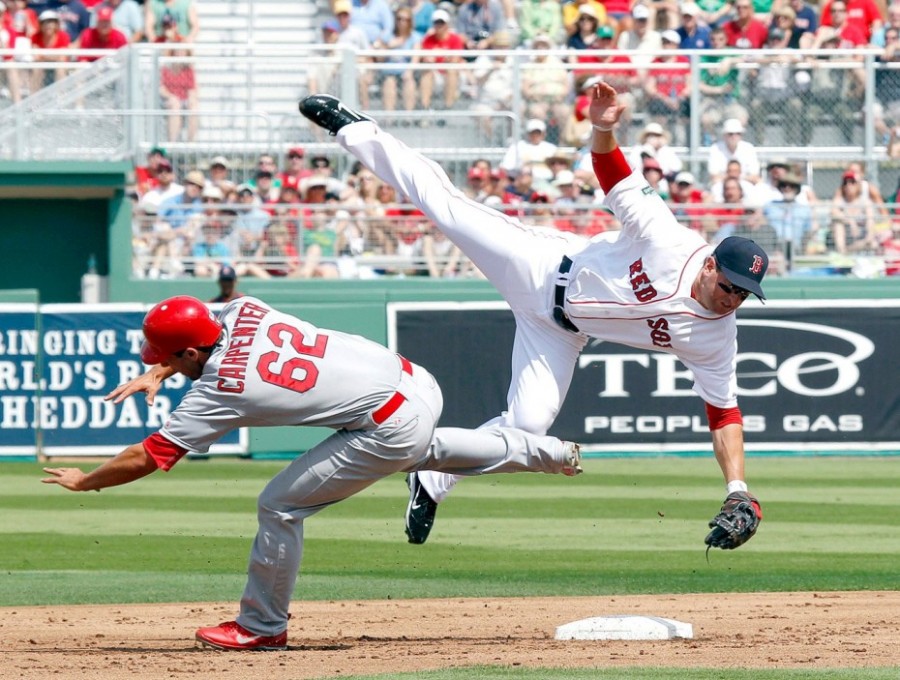 World Series tickets are in high demand as baseball fans scramble to find the best seats to see the Boston Red Sox and St. Louis Cardinals play each other for the 2013 World Series Title. Great seats are still available for all games, while they last, at eCityTickets.com. Of course, prices for seats are higher than a normal baseball game but not out of line from what they have gone for in years past. Seats are available in all price ranges including Standing Room only and good up close seats, and even a few Suite packages are still available.
A complete schedule of games and tickets available can be found by following this link: World Series Tickets.
The Boston Red Sox and St. Louis Cardinals have met three times before in the World Series match up. The Red Sox won in 2004 and the Cardinals won in 1946 and 1967. In their long history, the St. Louis Cardinals have appeared in 19 games to date and the Boston Red Sox have been to the World Series 12 times. This is the first time the manager for either team has had a chance to be in the World Series.
The 2013 World Series Schedule as known so far:
Wednesday, Oct. 23
Game 1 — St. Louis at Boston
Adam Wainwright vs. Jon Lester
Thursday, Oct. 24
Game 2 — St. Louis at Boston
Michael Wacha vs. John Lackey
Saturday, Oct. 26
Game 3 — Boston at St. Louis
Clay Buchholz vs. Joe Kelly
Sunday, Oct. 27
Game 4 — Boston at St. Louis
Jake Peavy vs. Lance Lynn
Monday, Oct. 28
Game 5 — Boston at St. Louis
*if needed
Wednesday, Oct. 30
Game 6 — St. Louis at Boston
*if needed
Thursday, Oct. 31
Game 7 — St. Louis at Boston
*if needed