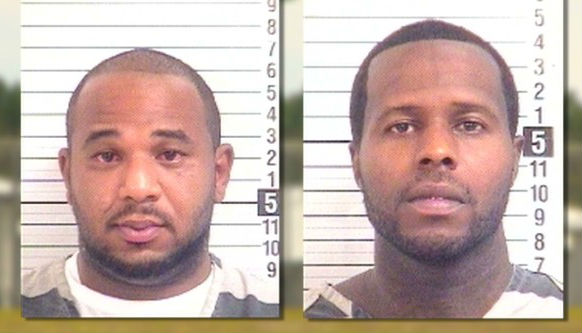 Charles Walker and Joseph Jenkins, both 34 years-old have been on the run ever since investigators discovered forged motions to reduce their respective prison sentences. The documents were also forged court orders granting the requests.
The search for the two convicted murderers ended Saturday evening when Florida authorities found and arrested them. Charles Walker and Joseph Jenkins were taken into custody "without incident" at 6:40 p.m. at Panama City's Coconut Grove Motor Inn, the Florida Department of Law Enforcement said.
Members of that agency and the U.S. Marshals Service found and detained the two men, the agency said.
Walker and Jenkins are expected to appear in court Sunday morning at the Bay County Courthouse in Panama City.