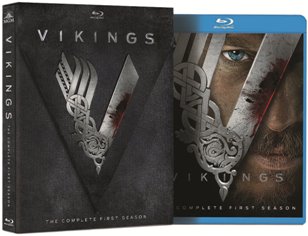 MGM Studios and Fox Home Entertainment will bring The History Channel's highest rated freshman drama series "Vikings" to Blu-ray and DVD on October 15th.
Exclusively featured on the Blu-ray and DVD is "Birth of the Vikings," which looks at the creator's approach to, the series challenge in re-creating the period, and the wonders of shooting the series in Ireland's beautiful, Wicklow mountains.  "Birth of the Vikings," is an all-access look at the creation of "Vikings".
For more, head to: http://www.history.com/shows/vikings.