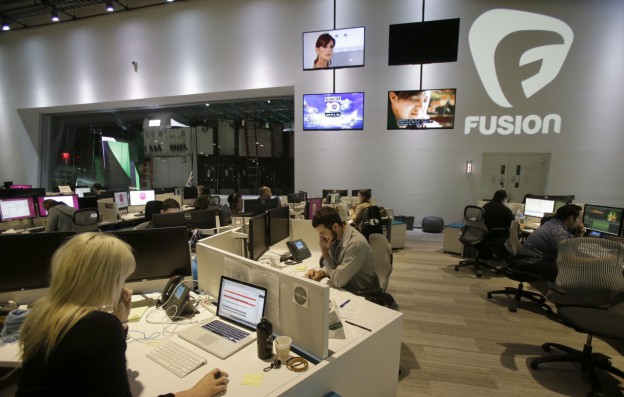 Photo Courtesy of Wilfredo Lee/AP 
The Spanish-language TV empire, Univision launched an English branch for the English language market. Fusion is a collaborative effort with ABC News, and launches tonight in 20 million homes across the country.
The targeted demographic includes millennial Hispanics and the line-up is something of a hodgepodge network: a morning show, nightly news programs, animated puppet news and various sports and entertainment shows.
Isaac Lee, president of news for Univision and CEO of Fusion said in an interview, "It is targeted at the very specific psychographic—we want to reach young millennials that consume media in a completely different way. We are going to do current events, news, pop culture and satire, but we are going to do it in a way that they can see the transparency, the honesty, the authenticity and everything that we are going to do is going to have the adequate dose of humor. And that is a big change—not everyone will get it—and I understand that. Sometimes I don't get it, but we are not doing this for me."