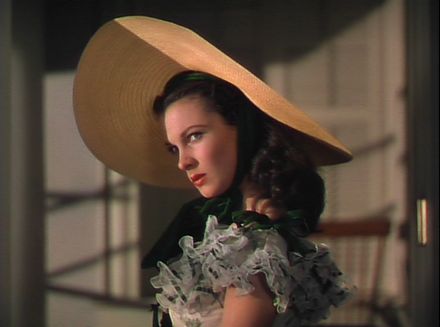 Bonhams special auction, "What Dreams Are Made Of: A Century of Movie Magic at Auction as Curated by Turner Classic Movies" to be held November 25 in conjunction with Turner Classic Movies (TCM) will feature over 300 of the finest and most important pieces of movie memorabilia ever to come up for auction. Iconic props, exceptional costumes, notable production art, original scripts, superb posters and incredible ephemera from Hollywood's biggest stars will all be offered.
The auction will star the legendary lead statuette of the Maltese Falcon, from the classic 1941 film noir of the same name. A pivotal character in its own right, the statuette is arguably the most important movie prop ever, and is central to the history of cinema. The statuette has the archival Warner Bros. inventory number and an impressive exhibition history, including appearances at the Pompidou Centre in Paris, The Museum of Modern Art in New York, and The Warner Bros. Studio Museum in Los Angeles. Bonhams will present Sam Spade's burgundy leather chair from the same remarkable film, among other Maltese Falcon highlights (est. $150,000-200,000).
The 1940 Buick Phaeton automobile from Casablanca will also be offered (est. $450,000-500,000). The car looms large in the final act of Casablanca, as Claude Rains drives the car to the airport at gunpoint, with Humphrey Bogart, Ingrid Bergman and Paul Henried inside. As a member of the Warner Bros.' fleet, this car also appeared in other films of the era, including High Sierra. It will preview in Los Angeles only, October 22-27.
Scores of iconic costumes will be available, including Steve McQueen's jacket from Le Mans, a 1971 cult-classic in which McQueen stars as race car driver Michael Delaney competing in the famed 24-hour Le Mans race in France (est. $80,000-120,000). A Nautilus diver's helmet from 20,000 Leagues Under the Sea is sure to attract attention (est. $65,000-85,000) as is a cowboy hat worn by John Wayne in several films, including El Dorado (est. $30,000-50,000).
Two notable costumes from the Batman franchise will also be up for auction – Jack Nicholson's Joker costume from Tim Burton's 1989 Batman (est. $45,000-65,000), as well as Michael Keaton's Batsuit from 1992's Batman Returns (est. $30,000-50,000).
Vivian Leigh's negligée from Gone with the Wind is sure to inspire fans of the famous film (est. $50,000-70,000). Made of ankle-length pale blue accordion-pleated silk, Leigh wears the gown under a blue velvet wrapper trimmed in fox fur during the scene in which Bonnie Blue dies, one of the film's most poignant moments. Equally memorable are Theda Bara's earrings and tiara, from the 1917 film Cleopatra, one of the most lavish productions of the day (est. $30,000-50,000).
More info at www.bonhams.com