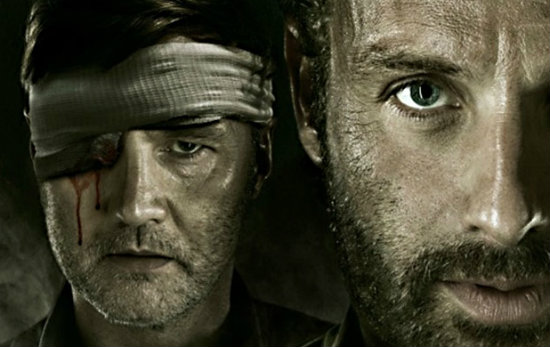 "The Walking Dead," the most watched drama in basic cable history, returns for another terrifying and exhilarating season tonight Sunday, October 13th at 9pm ET/PT.
In this post-apocalyptic world, Rick Grimes (Andrew Lincoln) and his band of survivors continue their ongoing struggle to survive the threat of walkers as well as the dangers that lurk among the living. A 16 episode season of the series which the The New York Post gave 4 stars, will air in two-parts with the first eight hours kicking off October 13th and returning February 2014 with the final eight episodes.

In the highly anticipated new season, we find Rick and the group fostering a thriving community in the safe haven of the prison. Sadly, in this brutal world, happiness is short-lived and walkers and outside threats are no match for danger brewing inside the fences. The group's home and new way of life will be thoroughly tested, and their struggle to survive has never been so perilous. Season 4 also introduces several new characters including Bob Stookey (Lawrence Gilliard Jr., "The Wire").