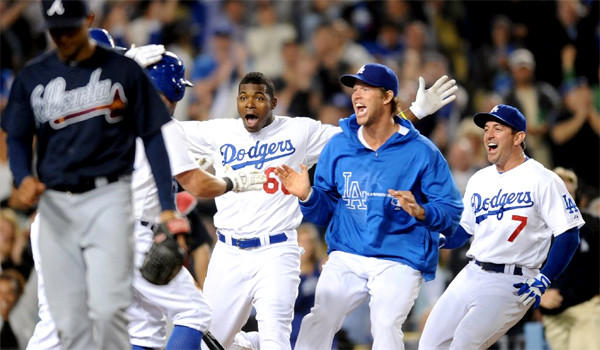 Juan Uribe strikes a two-run, eighth-inning home to earn the L.A. Dodgers a 4-3 victory yesterday night against the Atlanta Braves. The win earns the team a trip to the National League Championship Series (NLCS).
They will have to wait until Wednesday to find out their opponent. That's the day the St. Louis Cardinals will host the Pittsburgh Pirates in Game 5 of their division series.
If the Cardinals win, the Dodgers will start the NLCS on Friday at Busch Stadium in St. Louis. If the Pirates win, however, the Dodgers will host the NLCS at home.