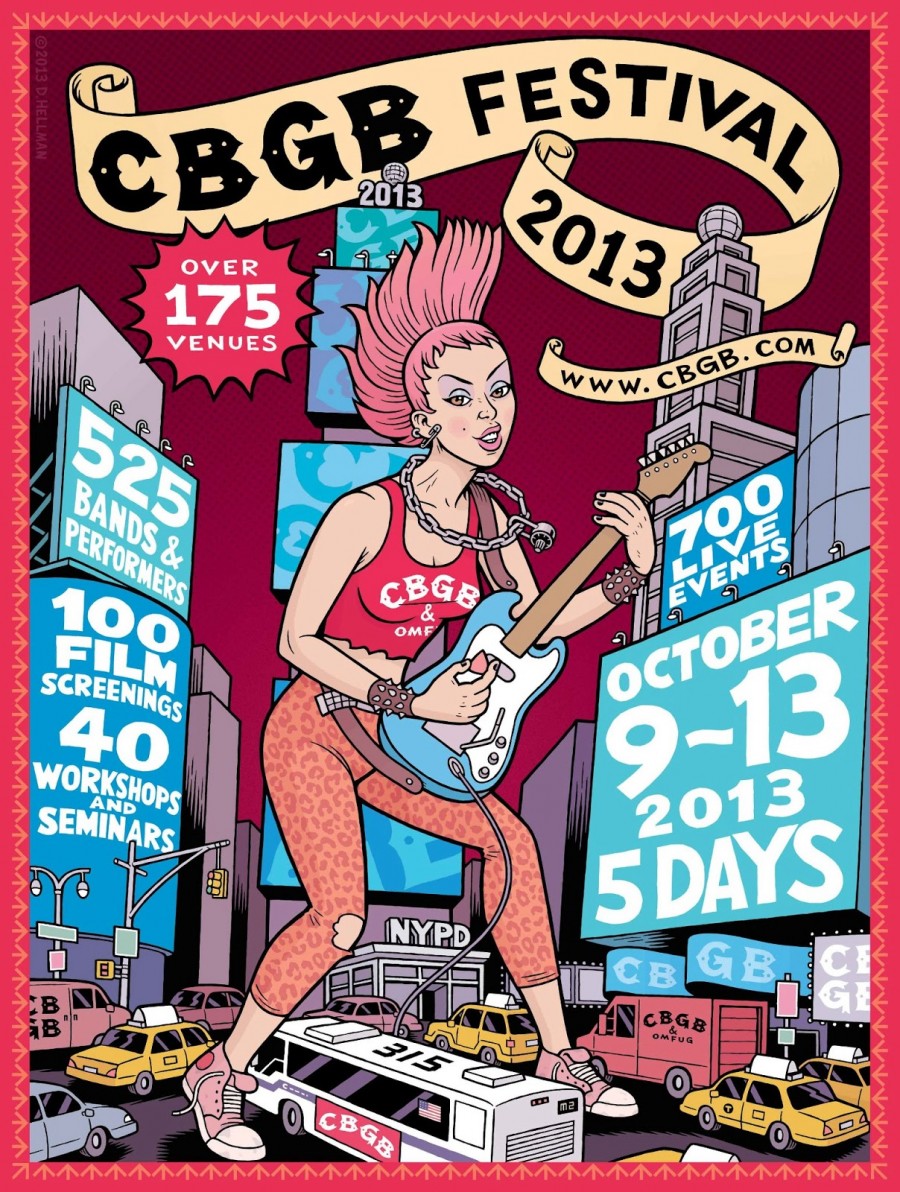 The CBGB Music & Film Festival has announced the 2013 official film lineup, which will feature over 60 feature films and shorts including world and US premieres mixed in with shorts, fan favorites and a wide selection of music driven movies. The fest will kick off with "Broadway Idiot" (a documentary following Green Day's Billie Joe Armstrong and the making of his Broadway bound "American Idiot") and the highly anticipated US theatrical premiere of the feature film,CBGB.
"We have taken a big step into the future with this year's unique selection of films," states Film Festival Director, Joe Amodei. "We have secured over 25 U.S. and World Premieres in addition to including a selection of shorts for the first time. Our film selections will showcase a solid mix of music genres including rock, bluegrass, pop and folk, while also exploring the foreign music culture of countries such as Brazil, Italy, London, Australia and the underground punk scenes in Montreal and Toronto. We have also brought back some fan favorites and a host of films that have never played to NYC audiences."
"The CBGB Music & Film Festival aims to become the largest international film festival in the world for premiering and showcasing movies and shorts that focus exclusively on music,"  said CBGB Music & Film Festival executive producer Tim Hayes.  "No other major film festival in the county provides such a large platform for music based movies and there is no better place than New York City to do it."
The CBGB Film Festival is a five-day festival/conference that will take place from Wednesday, October 9 to Sunday, October 13 . The fest will premiere an estimated 60 feature films and shorts, featuring Q&A sessions with directors, producers and actors.
For the complete list of films and schedules, go to the festival website at http://www.cbgb.com/films.php