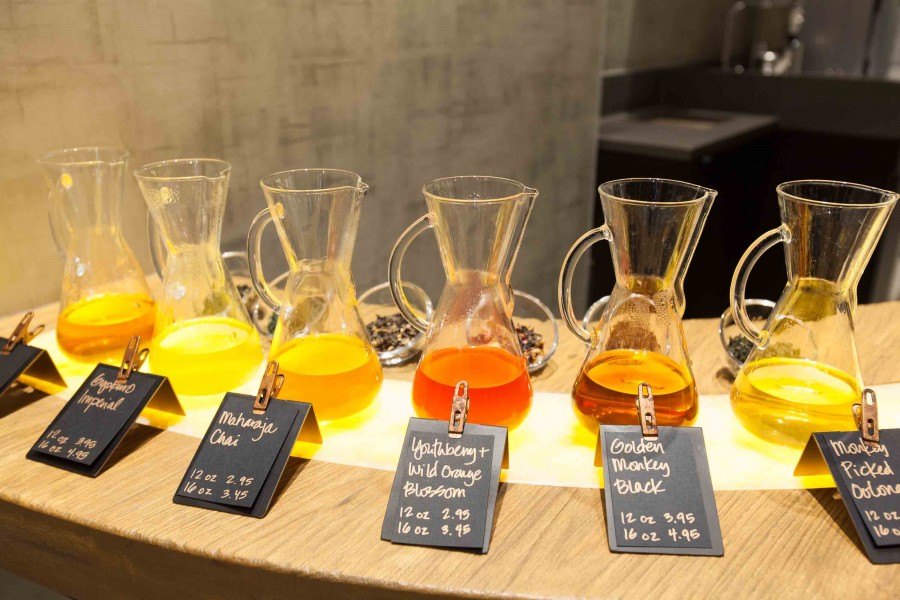 Starbucks today previewed the first-of-its-kind Teavana Fine Teas + Tea Bar in New York City's Upper East Side. Opening tomorrow, the Tea Bar will elevate the premium tea experience by delivering a carefully curated assortment of handcrafted tea beverages, premium loose leaf teas, tea-inspired food offerings and beautifully made tea merchandise, making the ritual of tea more elevated and accessible for customers.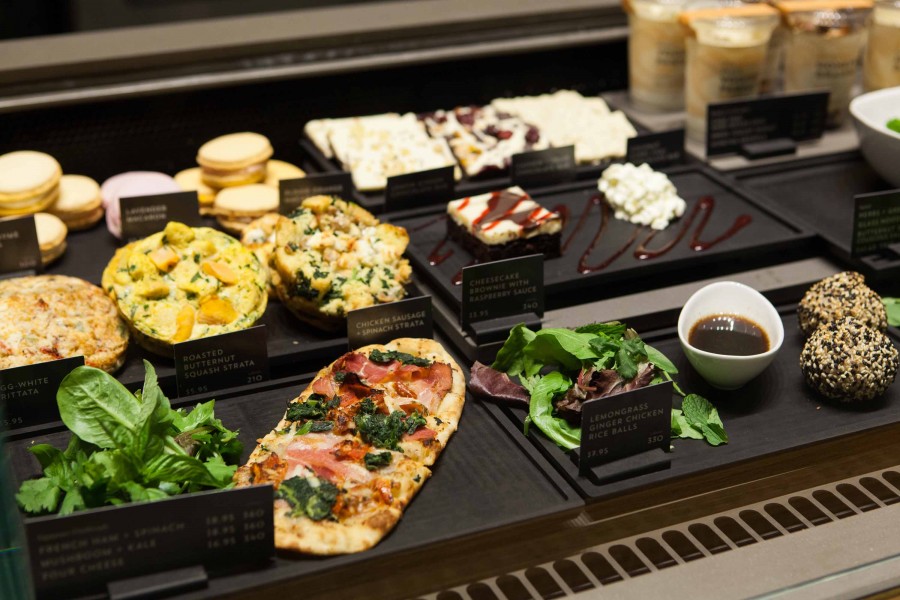 Almost one year after its acquisition of Teavana, at a time when America's interest in tea has grown by 16 percent over the past five years*, Starbucks and Teavana have built an immersive experience that guides both tea enthusiasts and casual tea drinkers in a rich journey through tea. Together, Starbucks and Teavana are harnessing the $90 billion global hot and iced tea category** by offering a variety of customer touch points with tea – including a new tea bar experience, which will expand to additional stores over the course of the next year, a curated loose leaf tea selection for customers in Starbucks stores, and continued innovation in all tea formats.
"Tea has been a part of Starbucks heritage since 1971, when we were founded as Starbucks Coffee, Tea and Spices, and this new store concept elevates the tea experience in the same way we've done for coffee," said Howard Schultz, Starbucks chairman, president and chief executive officer. "As the second most-consumed global beverage behind water, tea presents a $90 billion global market opportunity, and we are excited to celebrate the first retail example of how our two companies are coming together."
Over the course of the past year, Starbucks has leveraged a number of its unique assets and capabilities into the Teavana customer experience – including social, digital media, loyalty, card and mobile. The first Teavana Fine Teas + Tea Bar will bring together Starbucks strengths in store design and customer experience, with Teavana's deep expertise in tea sourcing and blending. 
"By selecting only the finest premium loose leaf teas and botanicals to be sold in Teavana mall stores, Teavana has built a strong reputation among tea enthusiasts and introduced casual tea drinkers to new experiences in tea," said Cliff Burrows, Starbucks group president, Americas, Europe, Middle East and Africa, and Teavana. "We are excited to work together to help create new and innovative ways to delight tea drinkers and continue growing the overall tea category in a variety of ways. The Teavana Tea Bar is a critical first step for us to meet the needs of tea drinkers everywhere by providing a place where tea enthusiasts and casual tea drinkers alike can learn about, enjoy and share in the tea experience."