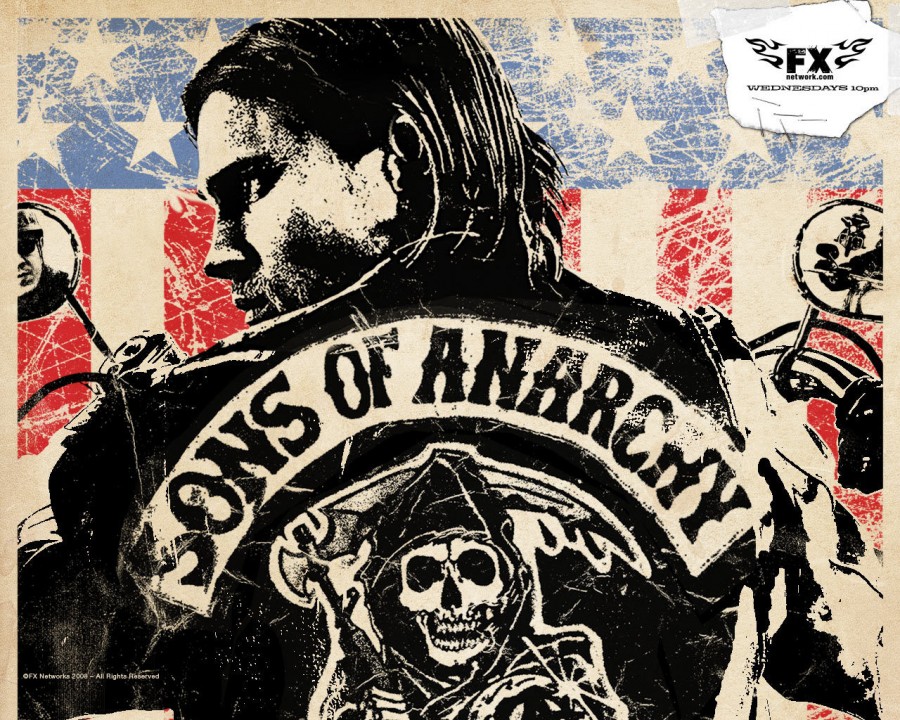 FX's top-rated drama Sons of Anarchy will stream its second live online post-show, "Anarchy Afterword," immediately following episode 5 on October 8th  at 11:30 PM ET/8:30 PM PT. Hosted by comedian Chris Franjola (Chelsea Lately) from the SOA set, "Anarchy Afterword" streams live at  www.anarchyafterword.com and features uncensored interviews with Sons of Anarchy creator and Showrunner Kurt Sutter, as well as a revolving roster of SOA cast members and celebrity guests.
The newest episode of "Afterword" will feature SOA series regulars Theo Rossi ('Juice') and Tommy Flanagan ('Chibs'), and popular comedienne and actress Retta.  Retta currently stars as the confident and hilarious 'Donna Meagle' on NBC's critically-acclaimed comedy Parks and Recreation. She has appeared on hit shows It's Always Sunny In Philadelphia, Jimmy Kimmel Live, The Soup, and headlined her own special, Comedy Central Presents . . . Retta. Her film credits include Fracture, First Sunday and Dickie Roberts: Former Child Star.
Produced by Emmy® nominated Mob Scene Creative + Productions, "Afterword" streamed its first episode following the season premiere, and is slated to return after the season finale on December 10th. The episodes will be posted online and remain there until one month after the season finale. In addition to watching online,fans can to ask their own questions via a toll-free call-in number and the show's official Twitter and Facebook pages.