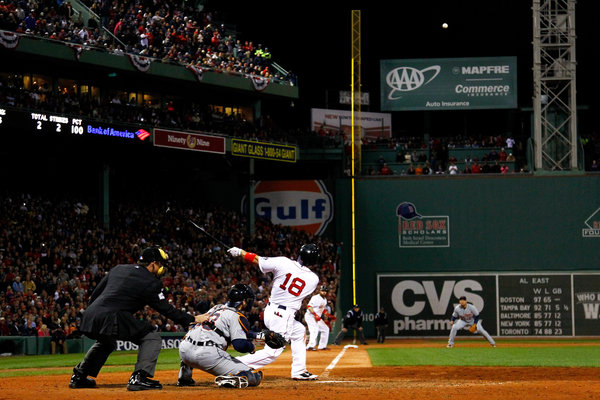 Photo Courtesy of Jared Wickerman/Getty
A grand slam sent the Red Sox into the World Series. The Red Sox are American League champions after a 5-2 victory over Detroit in Game 6 of the league championship series Saturday night. Shane Victorino's seventh-inning grand slam now has the Red Sox in their third World Series since 2004.
The fly ball off Detroit reliever Jose Veras into the seats above the Green Monster near the left field corner took the Red Sox from a one-run deficit to a 5-2 victory and into a rematch of the 2004 World Series sweep of the St. Louis Cardinals.
It was that sweep that ended Boston's 86-year wait to win baseball's ultimate championship.