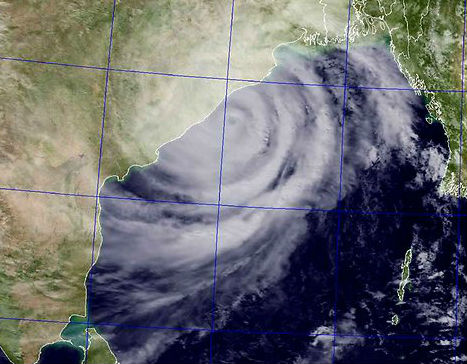 India was hit by the strongest storm it has seen in 14 years. On Sunday, it finally weakened after snapping power lines, overturning cars, destroying homes and leaving at least 14 people dead.
Tropical Cyclone Phailin tore through the eadtern coast of India. According to CNN, in Odisha state, where the cyclone landed, at least 13 people were killed after trees fell and walls collapsed when the storm hit, Police Chief Prakash Mishra said. Another death was confirmed in Andhra Pradesh state, India's disaster management authority said.
Luckily, massive evacuation efforts helped to limit the number of casualties, officials said.