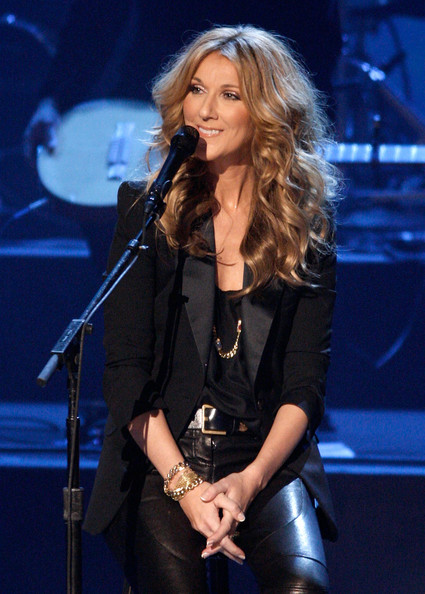 Celine Dion has announced a very special New York City engagement later this month with Pandora. Pandora will present an intimate evening with the multi-platinum-selling and five-time Grammy Award-winning musical icon as the latest performer for Pandora Presents, the company's series of live, personalized concerts.  The performance will be brought to passionate fans that have added a Celine Dion station on Pandora, are located in the New York Tri-State Area and are age 21 and over. The special event will be free of charge and will take place on October 29 at the Edison Ballroom.
Pandora Presents is a free concert series designed to connect fans with artists they love in a live, intimate setting. To date, the series has taken place in a variety of cities across the country. Pandora has the unique ability to determine the artist for each city by analyzing the musical preferences of local listeners, such as stations they have created and songs they have thumbed-up. Invitations to the events are then extended to a group of Pandora listeners who have demonstrated an affinity for the identified artist and in some cases, similar artists as well, for an added element of music discovery.
U.S. fans of Celine Dion who do not receive an invitation from Pandora can also visit CelineDion.com to enter for a chance to attend the special performance. Five winners of this sweepstakes will be chosen to receive a two-night trip to New York City and a pair of tickets to the concert.
Loved Me Back To Life, Dion's first English-language album in six years, will be released in the U.S. Tuesday, November 5 on Columbia Records. The album's pulsating, upbeat first single, also titled "Loved Me Back To Life," is available digitally here. Pre-order the album through CelineDion.com, iTunes, and Amazon.