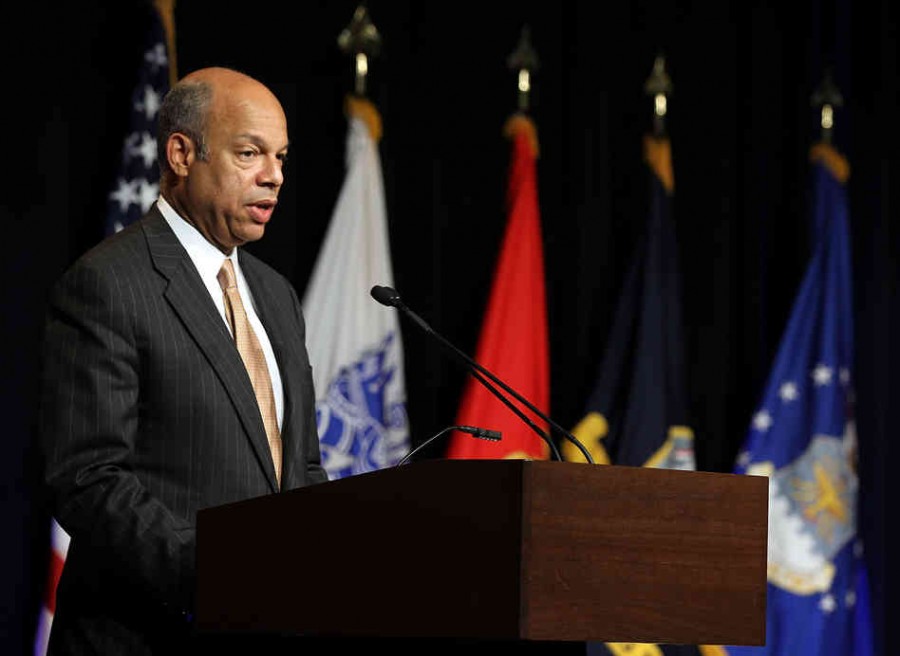 Republican senators are already questioning President Obama's nomination choice for the leader of the Department of Homeland Security. Obama nominated Jeh Johnson on Friday morning, saying the former Pentagon attorney has been a "critical member of my national security team."
Johnson has been practicing private law this past year. During his time as general counsel for the Defense Department, Johnson provided legal advice on the use of unnamed drones, wars in Iraq and Afghanistan, and repeal of the anti-gay "Don't Ask, Don't Tell" policy. Johnson also worked on the 2011 raid into Pakistan that killed Osama bin Laden.
If confirmed by the Senate, Johnson would replace Janet Napolitano, who left last month to lead the University of California education system.